21/02/07
A small haul from today - Categories:
Bird Images (posts)
-
ajdh
@
11:53:02 pm
I went to Pennington Flash again this afternoon but it was very dull. Some of these shots are at 1/30th second, just resting my non vibration reduction 200-500 zoom on the hide opening. I even had to boost the ISO rating to 800.

I just spotted the tree creeper before I left. Fortunately it stayed still enough to get a shot off.

A couple of pheasants were enjoying the food in the hide so I thought I'd take advantage also.

One of the many dunnocks.

I think this is another reed bunting

This robin perched right in front of me and just stared down my lens so I took a shot.
20/02/07
More holiday snaps - Categories:
Bird Images (posts)
-
ajdh
@
11:07:41 pm
I went to Pennington Flash in Lancashire today. It's only a 40 minute drive and there's a decent feeding hide where you can get some good shots. Here's a selection of today's shoot.

A reed bunting enjoying some seed.

Moorhens fighting, probably over the onlooker

A nice colourful bullfinch
16/02/07
One from April last year - Categories:
Bird Images (posts)
-
ajdh
@
10:41:40 pm
I found this picture on my laptop from April last year, just to keep things moving I thought I'd post it. It's a rufous-tailed scrub robin I came across at the oasis at the BDF wadi in Bahrain.
14/02/07
Some holiday snaps - Categories:
Bird Images (posts)
-
ajdh
@
02:19:52 pm
Well Howard asked for it so here are some pictures from the UK. They were taken last August, I'm afraid I have not had time to take pictures at the moment.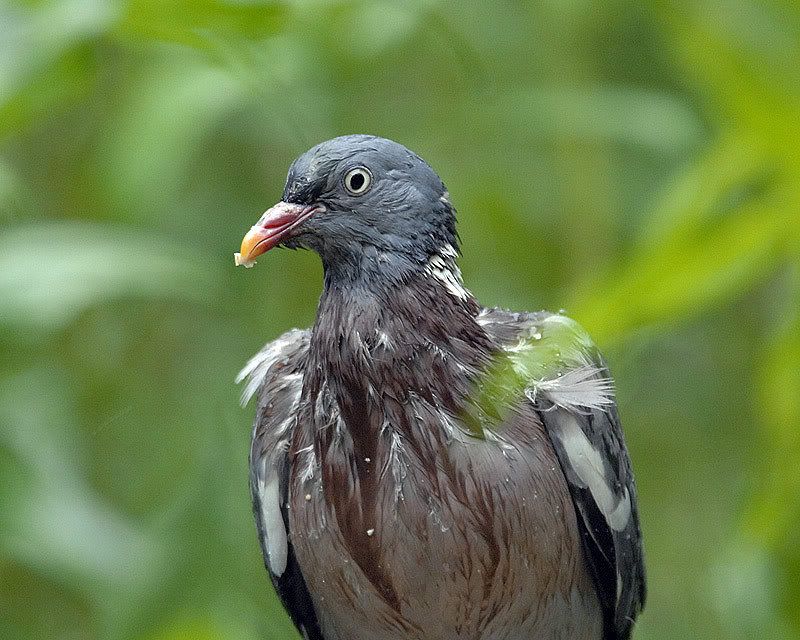 Wood pigeon enjoying a typical English summer's day.
A female tufted duck out for a cruise.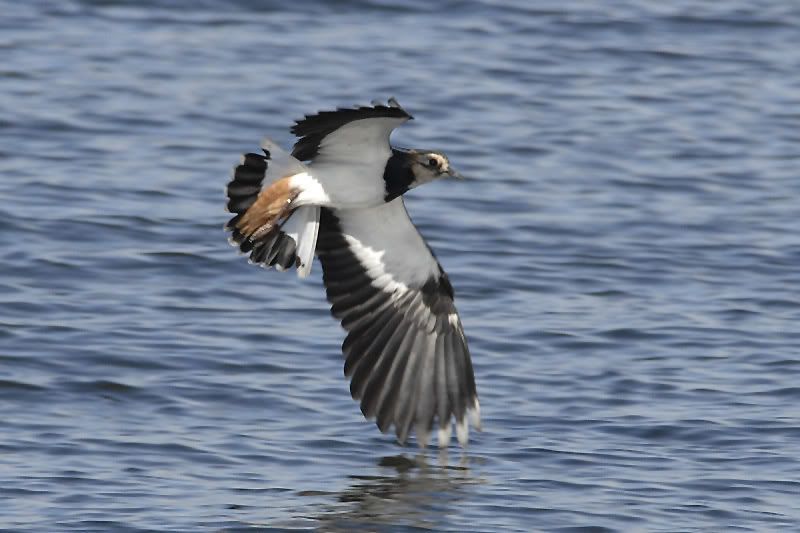 Northern lapwing doing aerobatics.
More to follow...............
Sorry about that, I had to visit the dentist.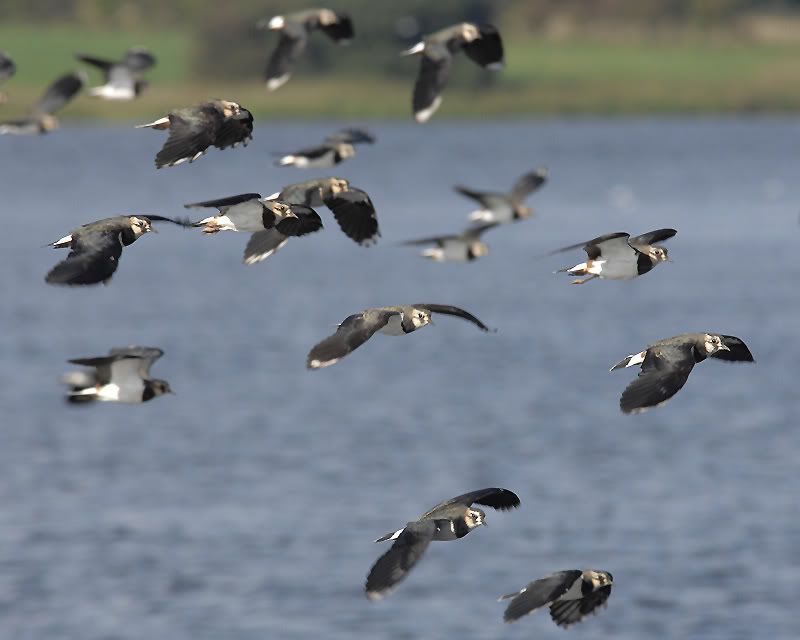 More northern lapwings.

A closeup of the lapwing.

A blue tit in the rain.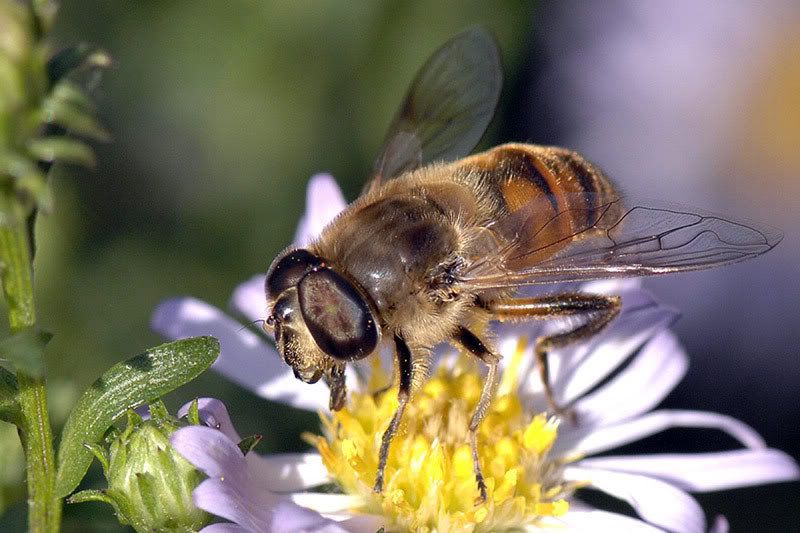 This last one had me fooled, it's not a bee but a hover fly. When I posted this on another site, I was contacted by an expert who wanted to know when and where the picture was taken. There's even a few websites dedicated to the hover fly.
07/02/07
I couldn't resist it - Categories:
Bird Images (posts)
-
ajdh
@
12:31:28 pm
I had to have one last trip to the reed beds across from my house before I packed for home. The weather has been horrible today, with thunder storms and heavy rain. Anyway I managed to get another shot of the shrike and finished up with a white-cheeked bulbul.
06/02/07
Just a couple before my holidays - Categories:
Bird Images (posts)
-
ajdh
@
05:04:36 pm
I fly out tomorrow night for three weeks at home so I did a quick trip across the road from where I live and got these two pictures. The first being a rather nice isabelline shrike and the second a distant graceful prinia.

Post us some Holiday snaps AJ - keep your phone on as well I might want to call or text you in the middle of the night like normal
Howard
04/02/07
Some more gulls and a desert lark - Categories:
Bird Images (posts)
-
ajdh
@
04:36:55 pm
Howard told me he had some requests for a few more gull pictures. These are from two weeks ago.
To get these pictures we have to endure many dangers and hardships, the latter being Howard's nagging. Here's a pack of wild dogs that thought I looked very appetising.
The gulls - I won't bother naming them because I'll only get them wrong.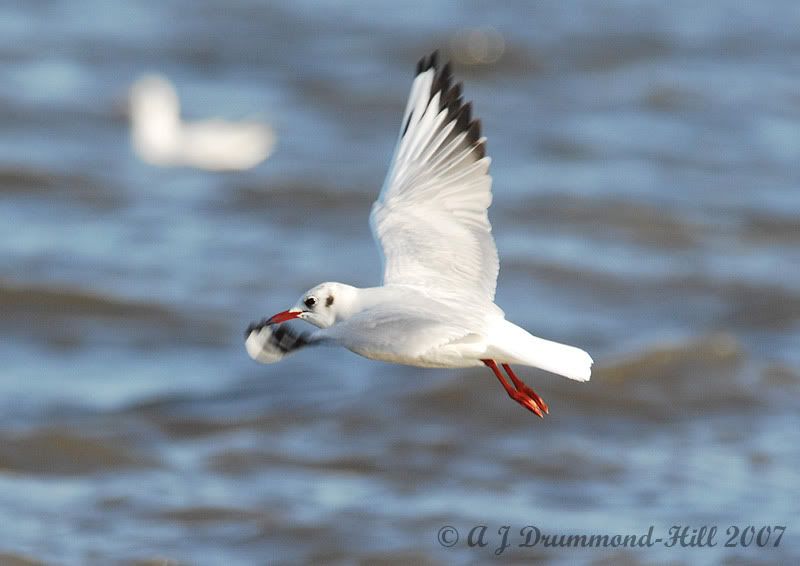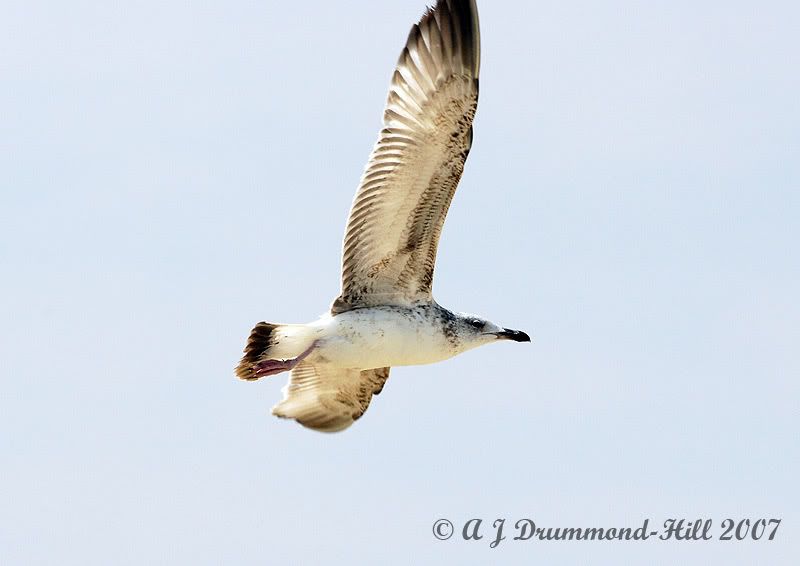 Lastly is the desert lark in natural surroundings.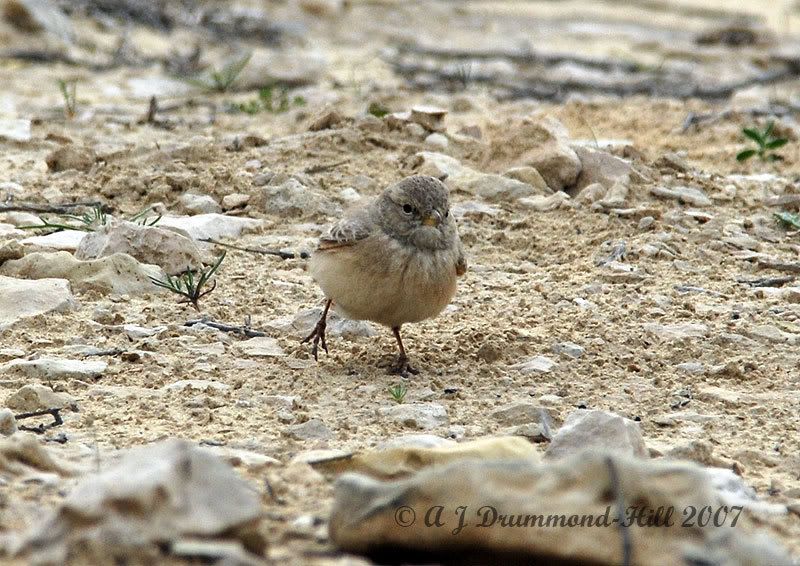 03/02/07
Some more from the wet weekend - Categories:
Bird Images (posts)
-
ajdh
@
05:01:49 pm
Here's a few more from a very wet and muddy weekend. The stonechats were taken at Badaan Farm and the crested lark at a chicken farm Howard took me to.
02/02/07
A very wet weekend in Bahrain - Categories:
Bird Images (posts)
-
ajdh
@
08:37:33 pm
I spent the weekend, well from Wednesday afternoon untill mid Friday with Howard. The rain never stopped all weekend but we still managed to get quite a few pictures.

This barn swallow had been flying over a brackish pool and I'd tried to take some pictures of it. It was just too fast and at one time flew between my legs. When it fanally settled, it was almost level with my car.
On Thursday we went looking for the red-tailed wheatear and eventually managed to get a picture.
On Friday, Howard had arranged to meet Ben Martin who had made a flying visit on his way back to Chicago. Ben wanted to see the grey hypocolious and we managed to find both a male and female. Needless to say, Ben was over the moon.