18/05/07
Butterflies - Categories:
Bird Images (posts)
-
ajdh
@
03:01:13 pm
There were some interesting butterflies around yesterday and today so I thought I'd post them. I haven't a clue what they are and would welcome any information. The large yellowish one seemed to be laying eggs from it's behavior.
Update
I'm now told the first one is possibly a Plain Tiger (Danaus chrysippus) and the second to fourth a Lime Butterfly, (Papilio demolius).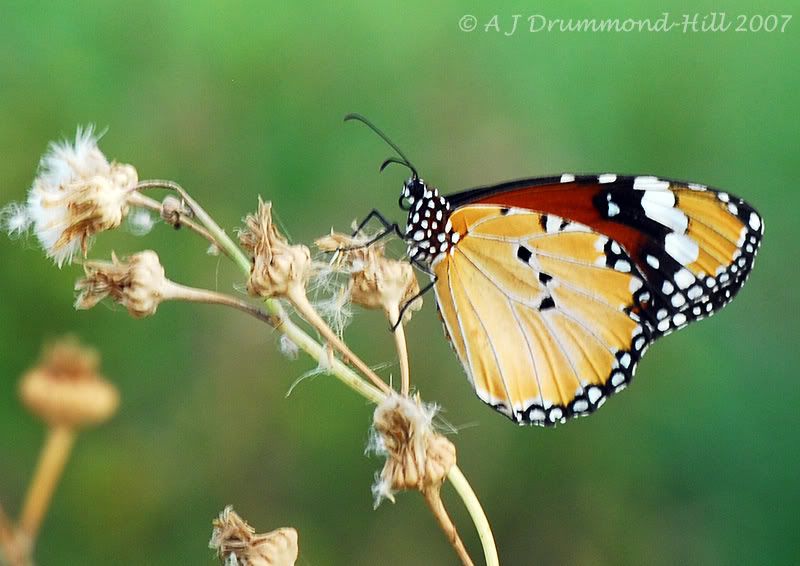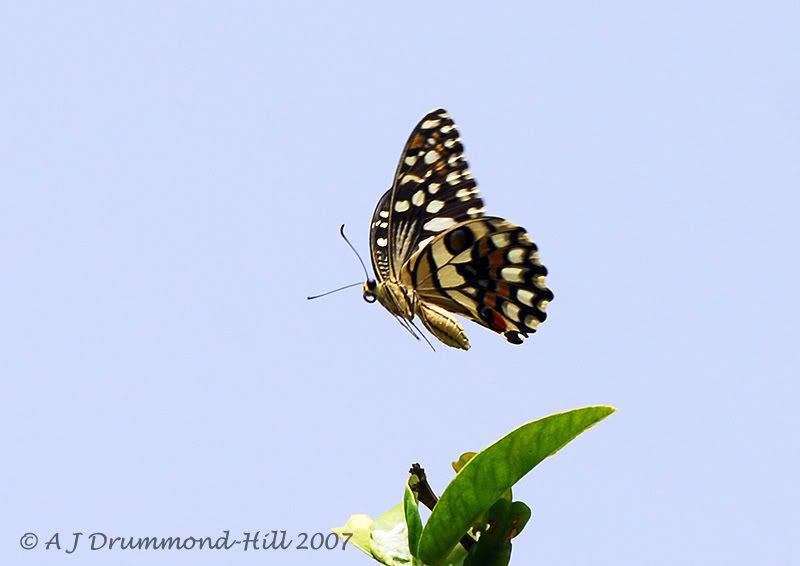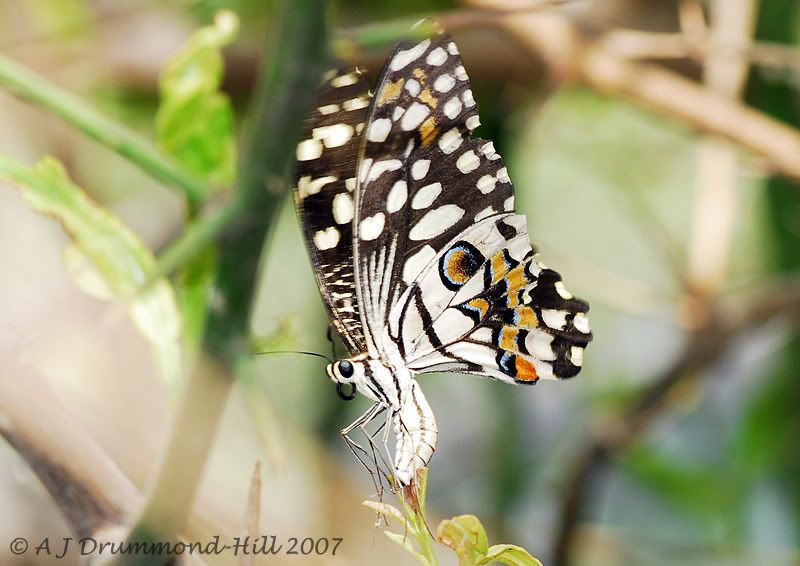 17/05/07
Out and about with Howard - Categories:
Bird Images (posts)
-
ajdh
@
02:49:32 pm
This morning I went to Badaan Farm with Howard. We had hoped to get some decent images of Golden orioles but although we saw five or six, we didn't manage any decent images. There was quite a bit of other stuff around and below is a small example.

European roller

Juvenile namaqua dove

Crested lark complete with lunch
The wheatear below was causing us a few ID problems but Howard told me it was a Nothern - eventually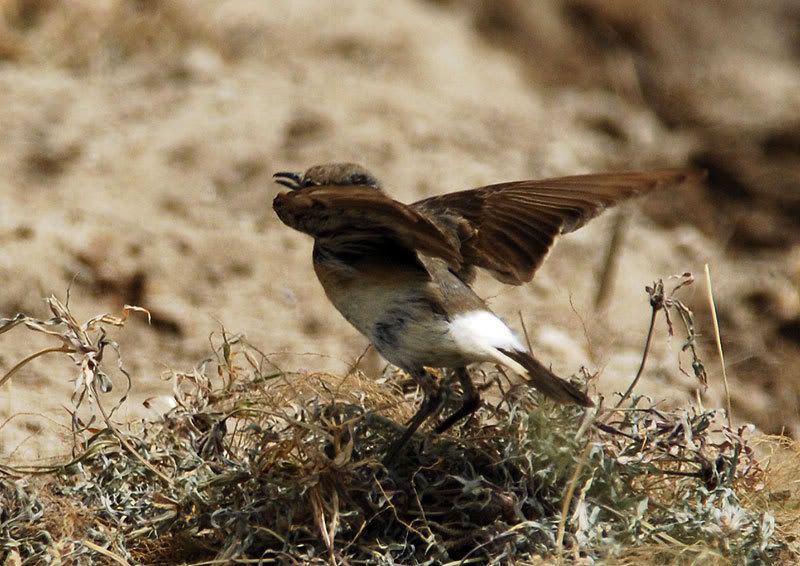 Below is probably what scared the orioles away.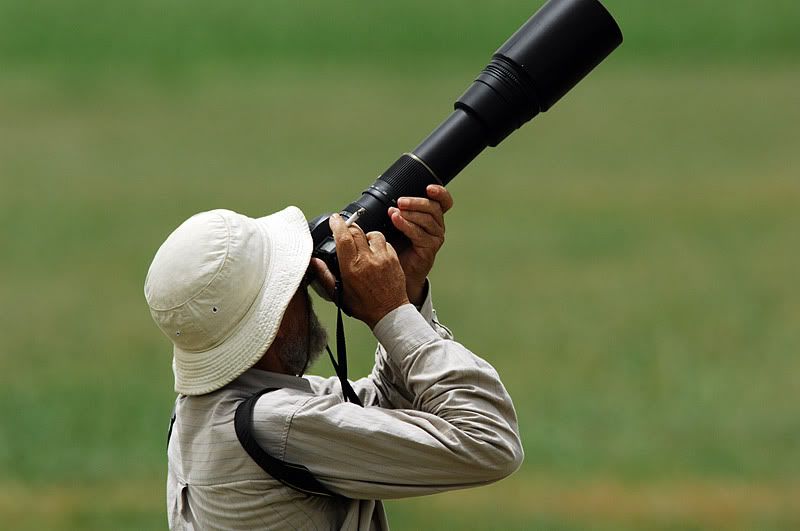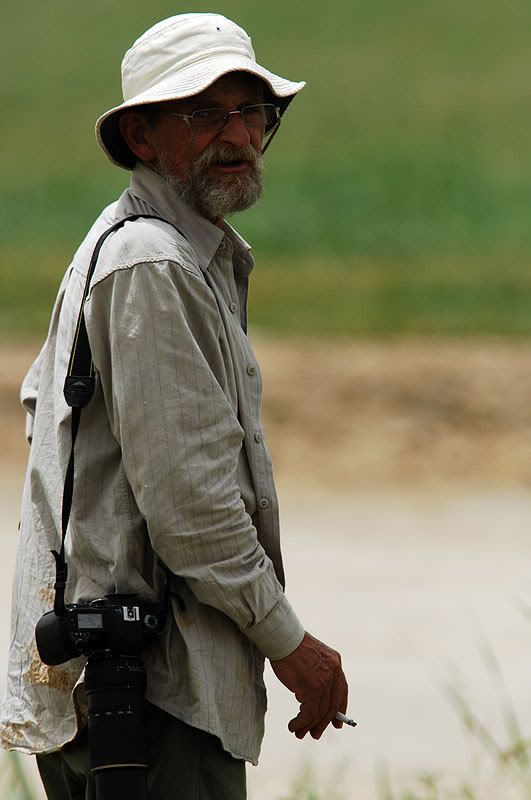 11/05/07
Only one for today - Categories:
Bird Images (posts)
-
ajdh
@
07:52:24 pm
I went back to the warbler location this afternoon but it didn't show. While I was waiting this spotted flycatcher made an appearance.
10/05/07
Terns and warbler - Categories:
Bird Images (posts)
-
ajdh
@
09:11:10 pm
Late this afternoon I went to the usual spot for terns, below are a couple of my better shots. The first is a lesser crested tern and the second a little tern.
Just before dusk I went to the spot where I'd taken the pictures of the graceful prinia last week. This time the tree had what I have been told could be a Upcher's or Eastern Olivaceous Warbler in it but it never came out into the open. The two shots are the best I could manage.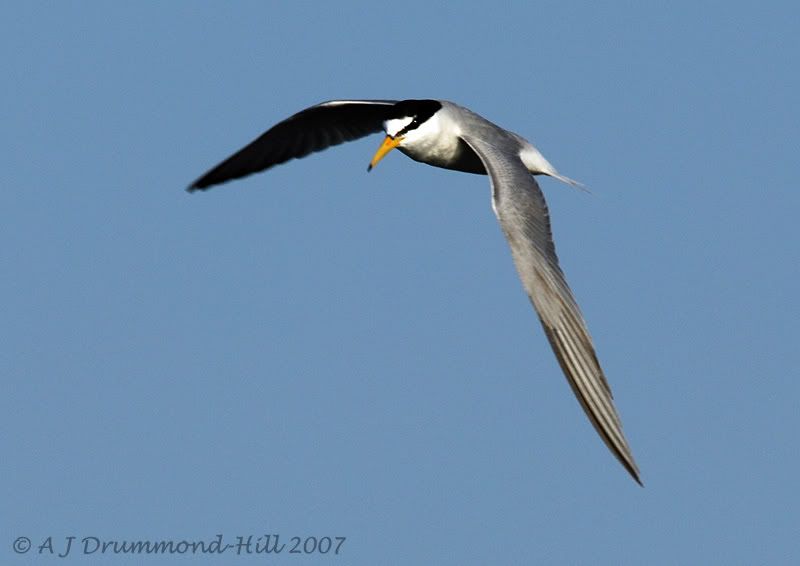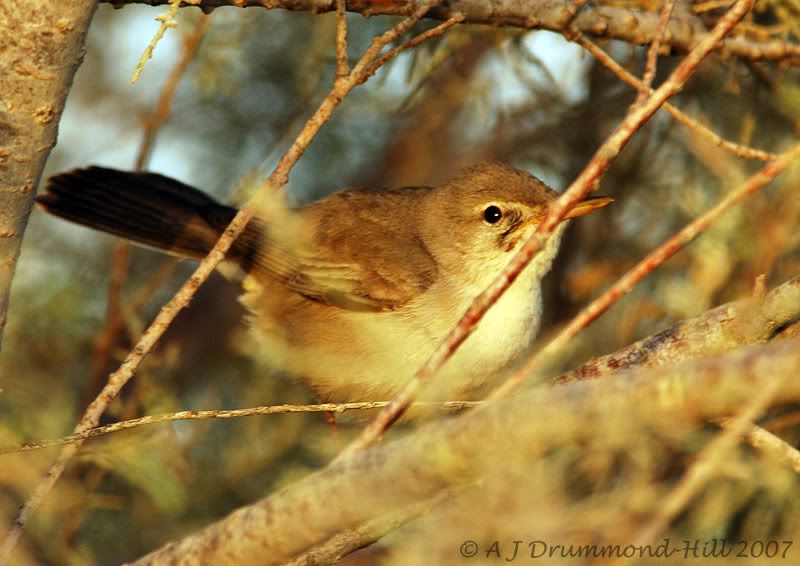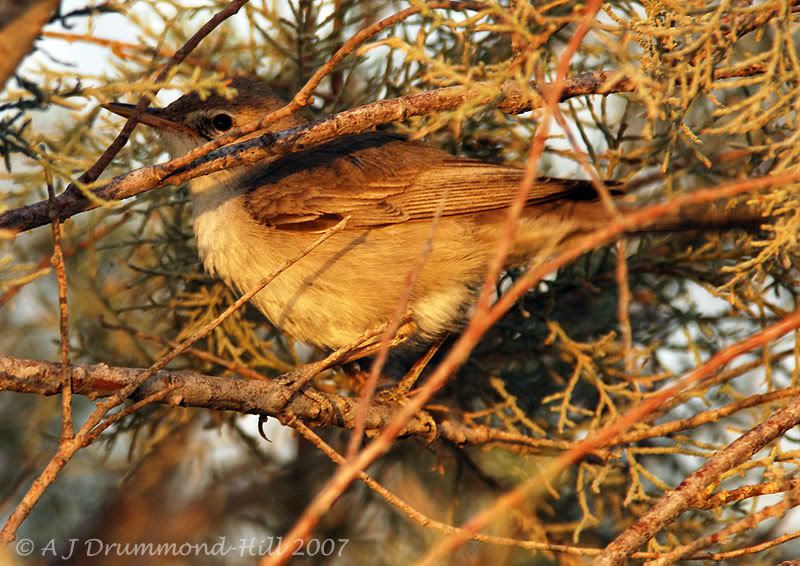 Another early morning jaunt - Categories:
Bird Images (posts)
-
ajdh
@
12:07:43 pm
I was up early this morning over in the reed beds across from my house. There wasn't much about but I did get an interesting shot of a little ringed plover feigning injury. I had a good look around but could not see a nest or young. The juvenile black-winged stilt was nearby and the graceful prinia was another shot from last week.
03/05/07
Two more before tea - Categories:
Bird Images (posts)
-
ajdh
@
08:23:55 pm
While my wife was making our tea, I sneaked out and got two more pictures.
First is one of my favourites, graceful prinia and the second a loving couple of white cheeked bulbuls.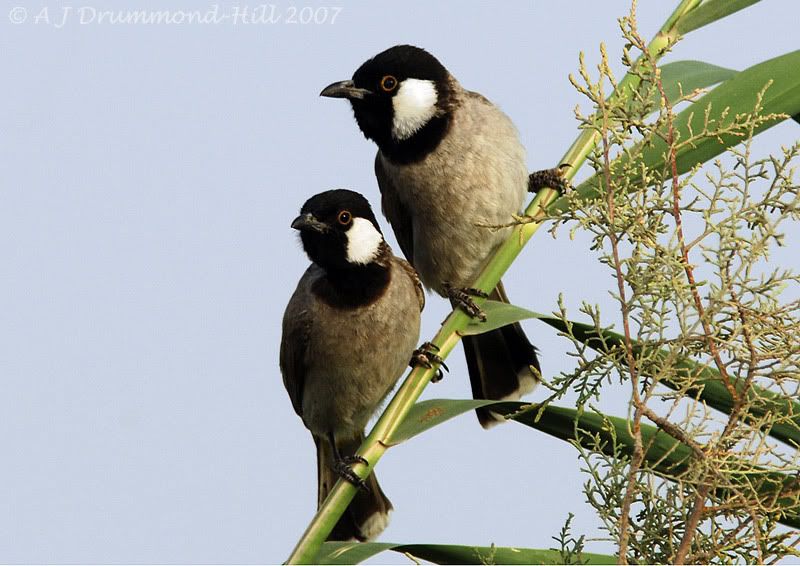 A couple before breakfast - Categories:
Bird Images (posts)
-
ajdh
@
03:34:37 pm
My wife is back from the UK and it's curtailed my picture taking a little. (She keeps wanting to go shopping) Anyway I got up before her this morning and managed to get these two shots.
The first is a Saunders's tern and the second is a turnstone that was on a dried up pond. Probably wondering where all the water had gone.
02/05/07
A few more from last week - Categories:
Bird Images (posts)
-
ajdh
@
07:57:48 pm
Here's a few more pictures I did not have time to up-load.
A common mynah taking a shower in the irrigation sprays.
Young black-winged stilt
Terek sandpiper.
A Kentish plover chick with leg band courtesy of Juan Carlos our visiting Spanish ringer.