29/06/07
A hot day in Bahrain - Categories:
Bird Images (posts)
-
ajdh
@
05:12:37 pm
Today was very hot, even though there has been lots of dust blocking the sun's rays.
My first port of call this morning was the tern nesting area in Askar. Although I was well away from the nests, I never left the road, the terns thought I was too close and mobbed me.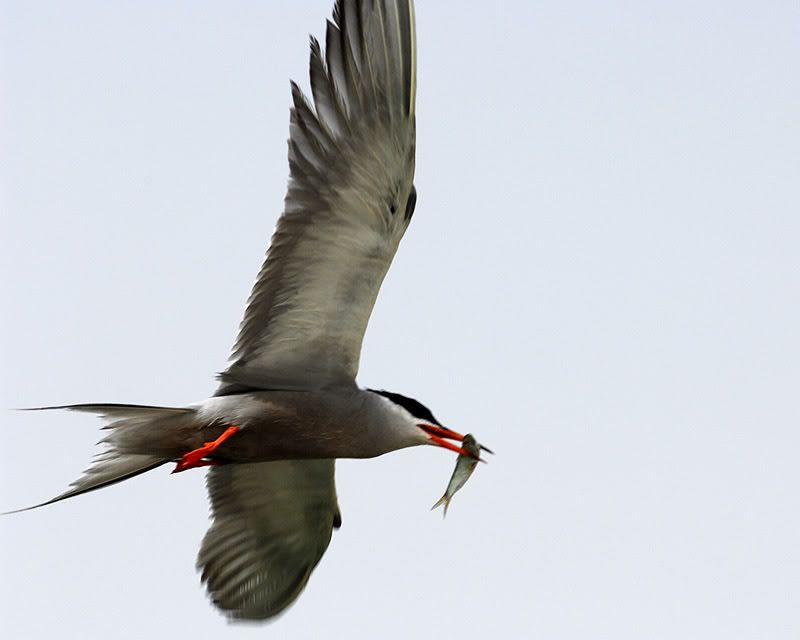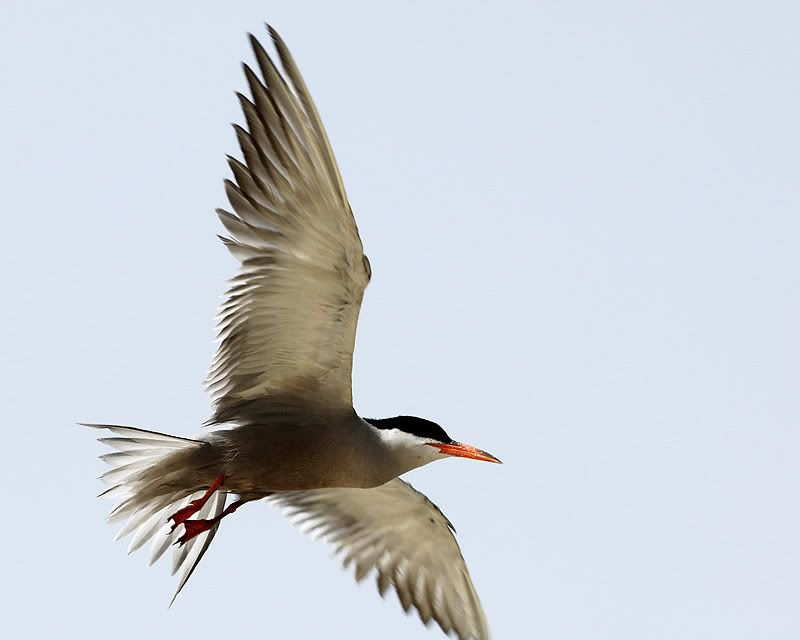 After the terns I went to Badaan farm and was surprised to see a yellow wagtail.
One of Brendan's or JC's ringed rufous bush robin.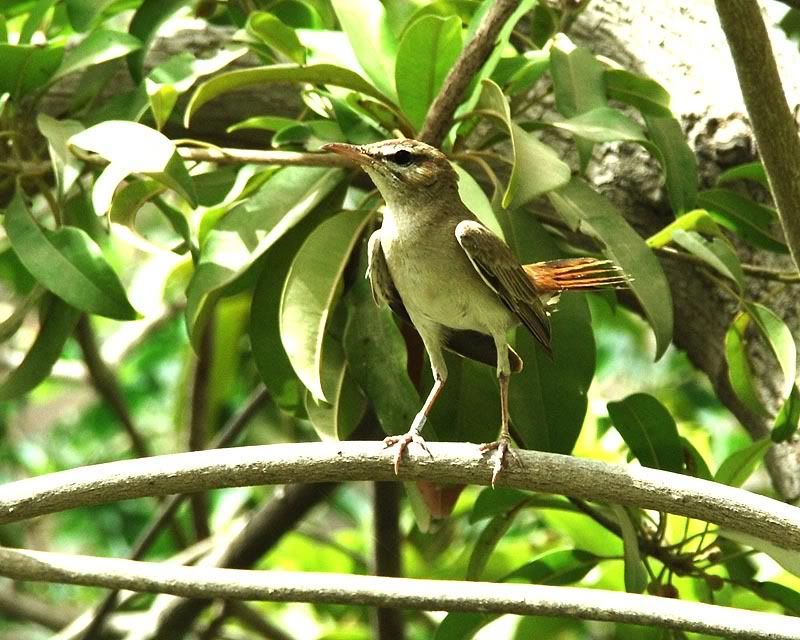 There were lots of insects around and as I'm worse at recognising insects than I am at birds, I'll just post the pictures.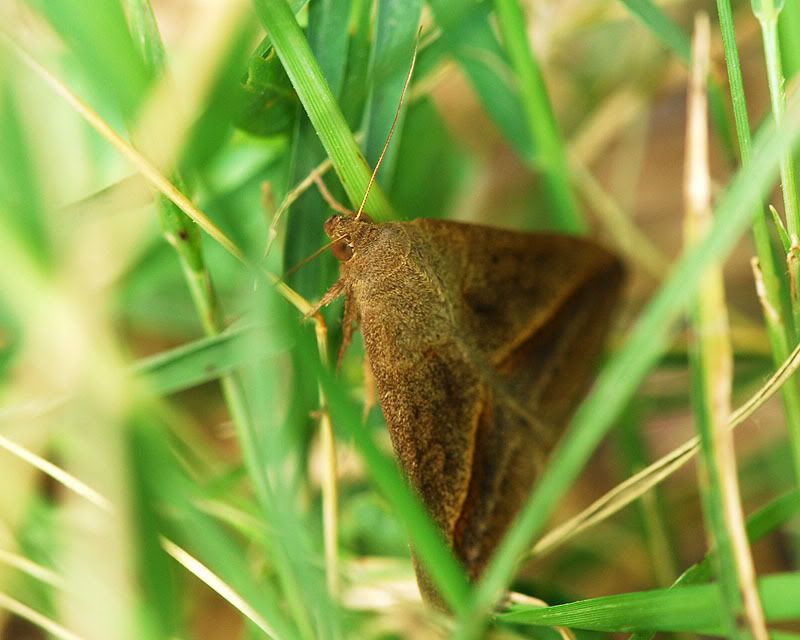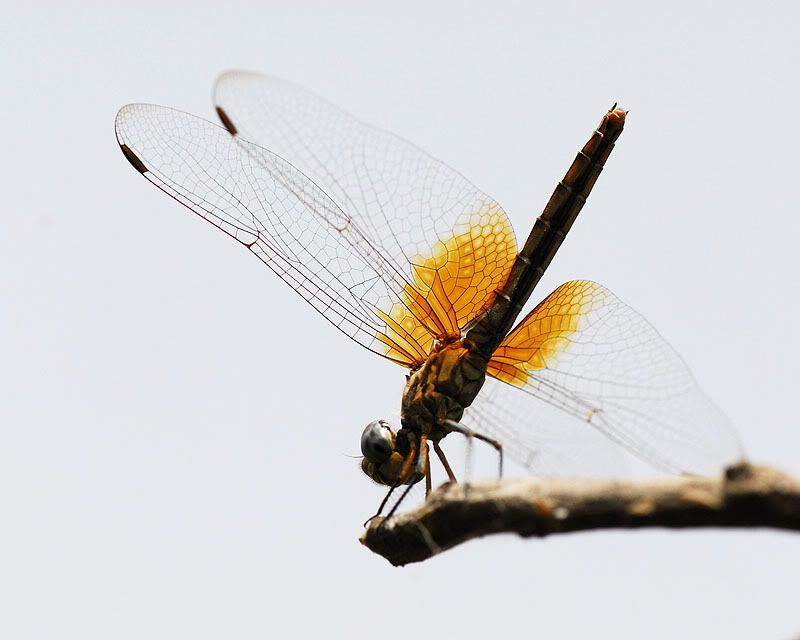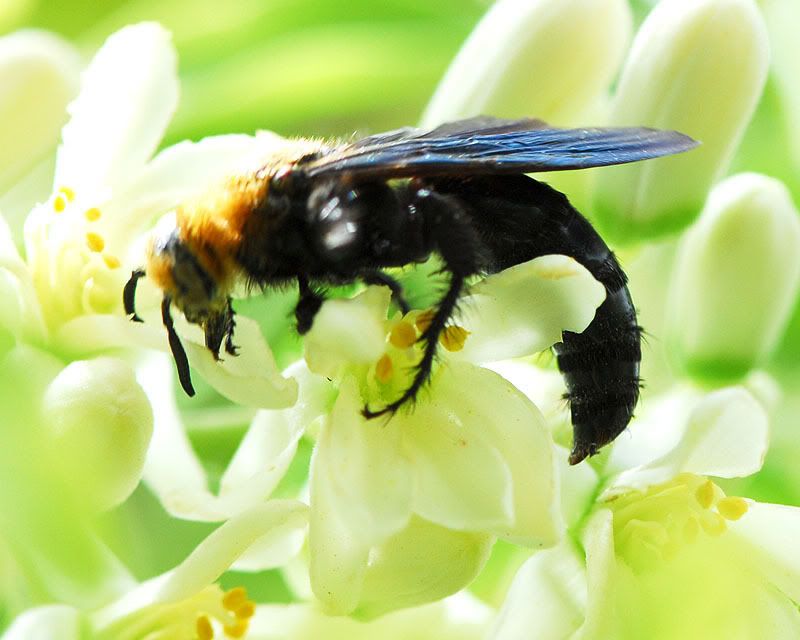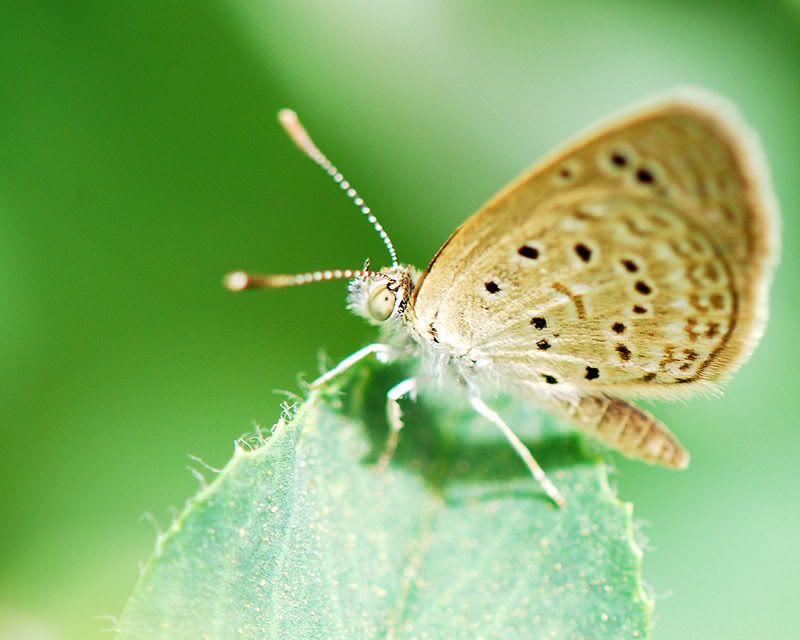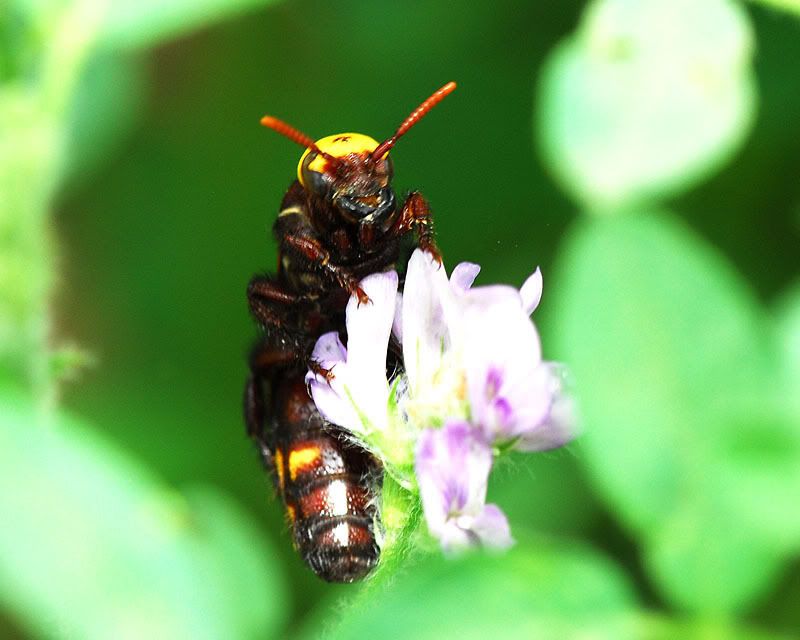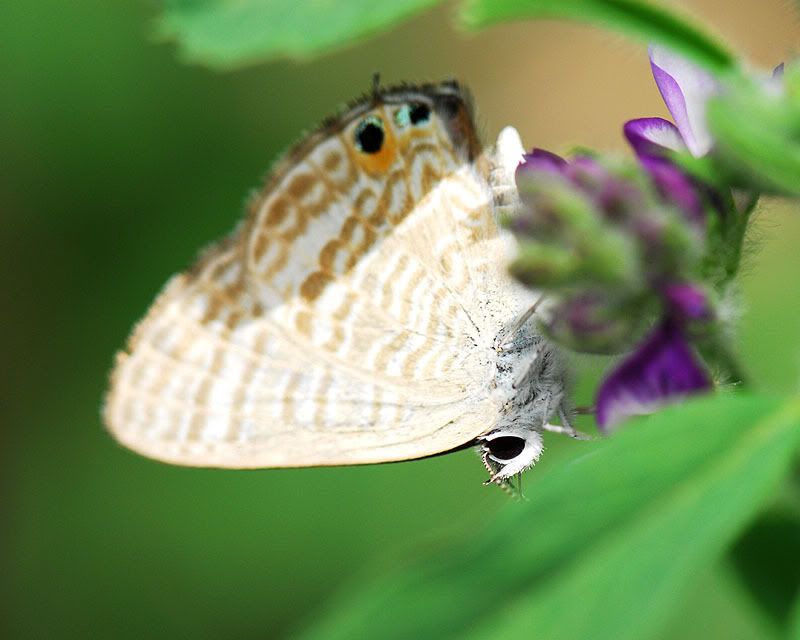 16/06/07
The turn of the Saunders's tern - Categories:
Bird Images (posts)
-
ajdh
@
09:14:07 pm
Before I met up with Brendan and Howard who were ringing white-cheeked terns, I visited the diplomatic wadi to see what was about. The following series of pictures are of Saunders's terns hunting for food over the lagoon.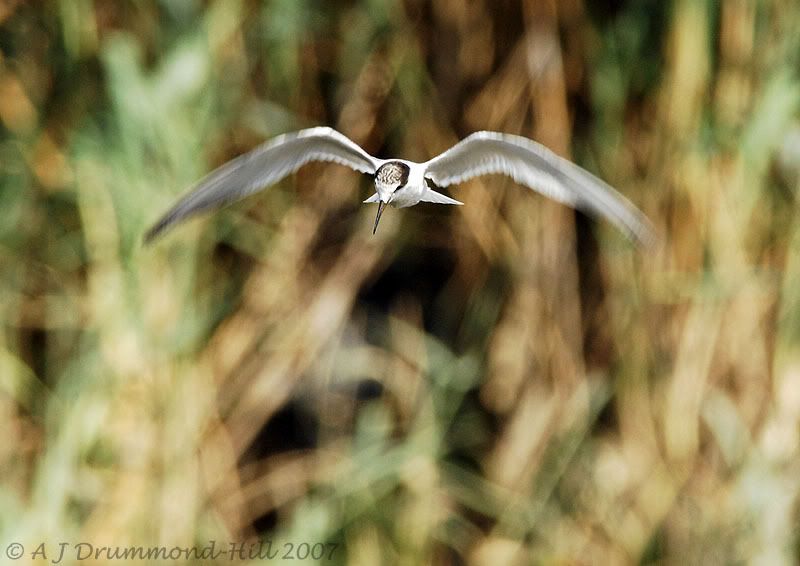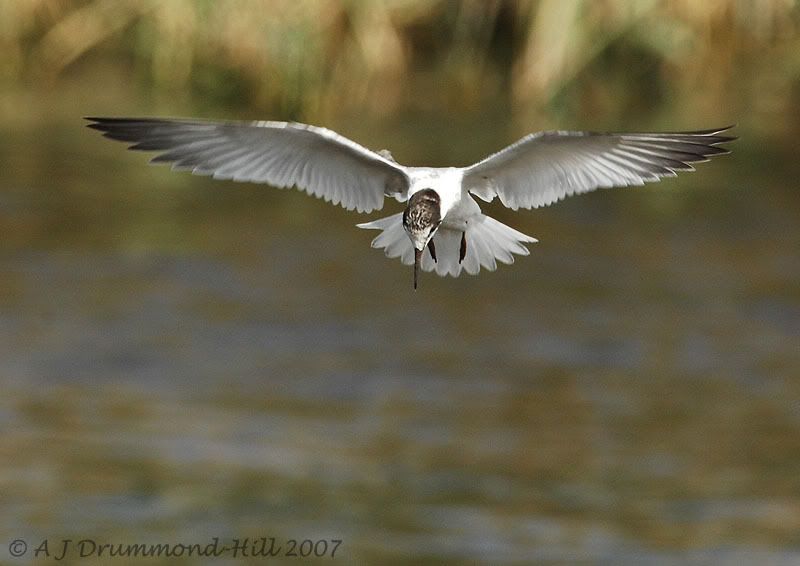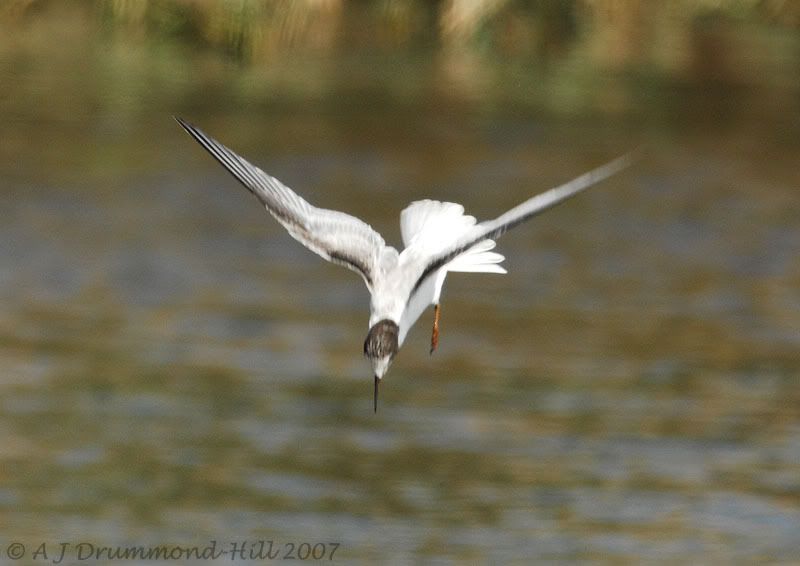 15/06/07
Tern ringing - Categories:
Bird Images (posts)
-
ajdh
@
11:13:24 pm
Brendan and Howard were tern ringing this afternoon (Friday). The chicks are very hard to see but we got quite a few. When we got close to a chick, the terns mobbed and buzzed us. The following are pictures of the event. They are all white-cheeked terns.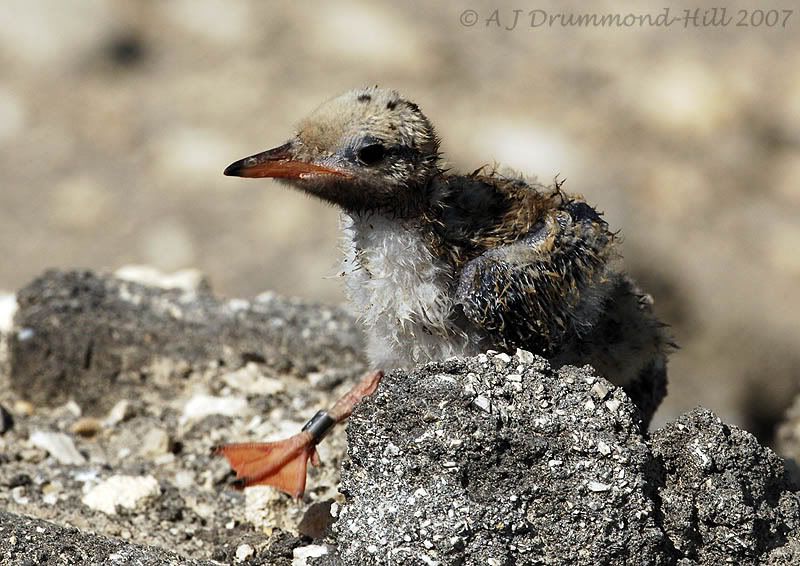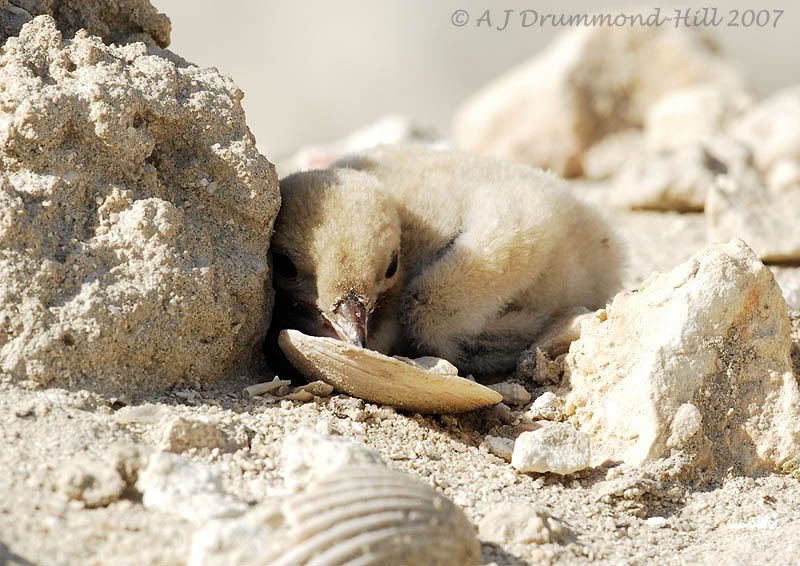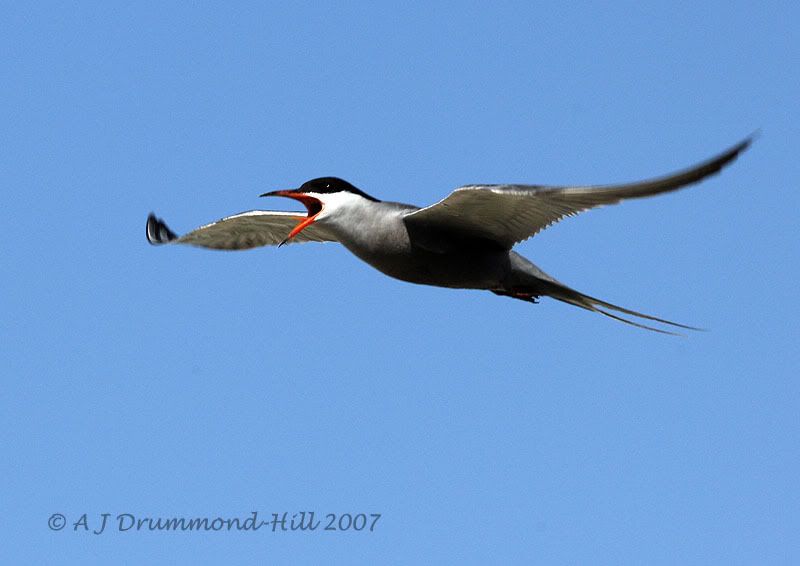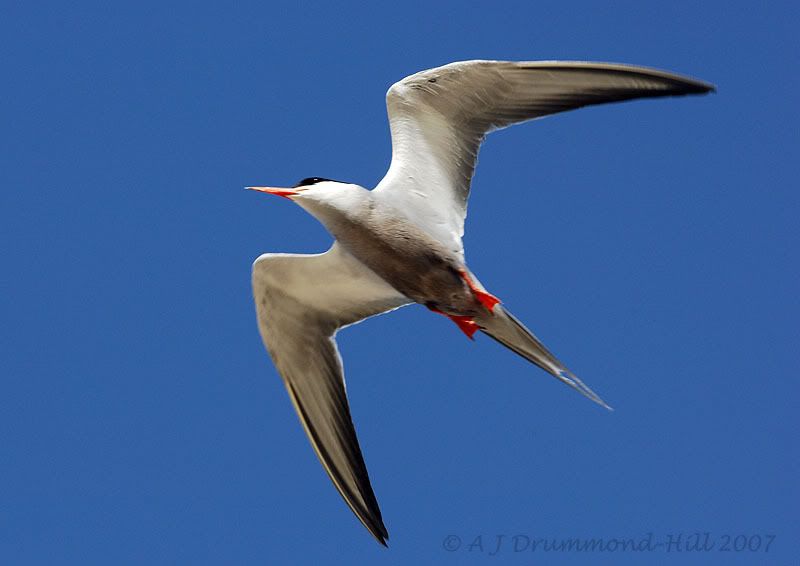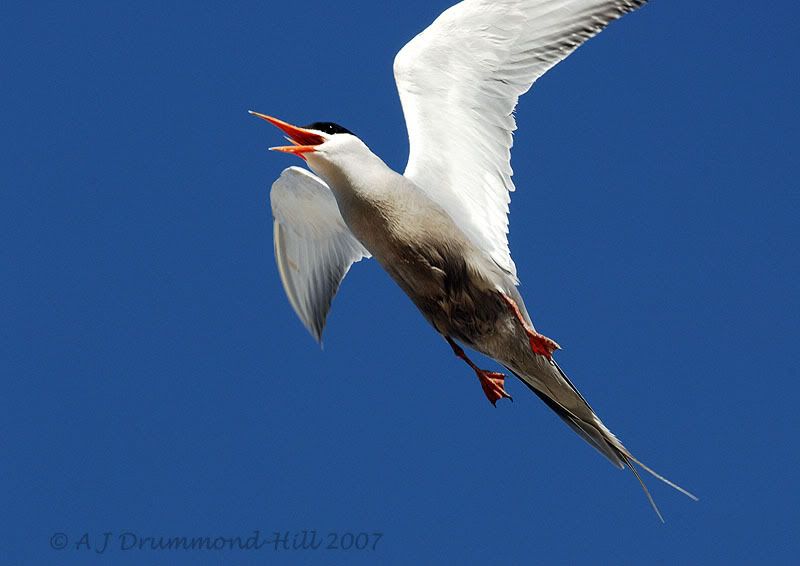 An afternoon haul - Categories:
Bird Images (posts)
-
ajdh
@
12:17:43 am
I could only go out for a couple of hours this afternoon but I was very lucky and got the following.
A Caspian tern that had been scrapping with a couple of lesser-crested terns.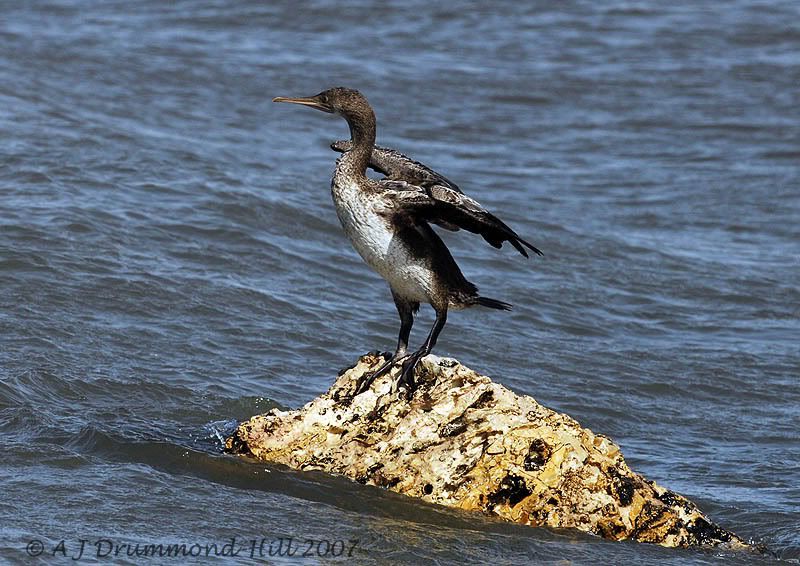 This socotra cormorant was fishing alone but decided to scarper when I arrived.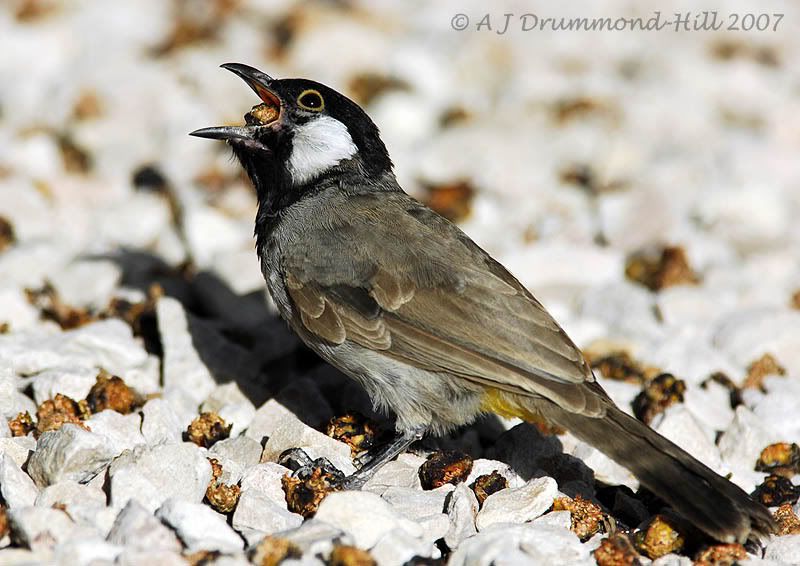 I went round to a friend's garden to try to get a picture of a red-vented bulbul. While I was waiting this young white-cheeked bulbul came down and started feeding.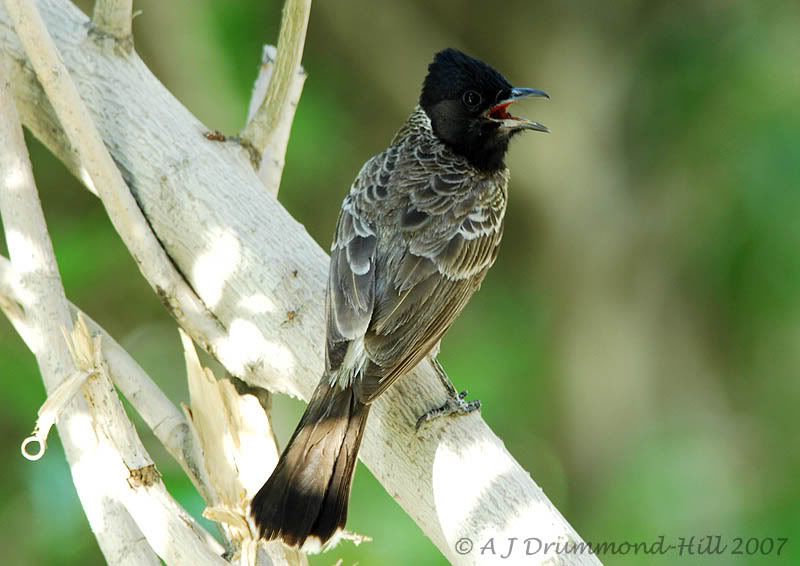 This was the only shot I got of a red-vented bulbul but I could not get the red vent in the picture. Mind you this was shot at 1/15 second using a 600mm setup, resting my camera on my car window, with the engine running. How it came out, I'll never know.
07/06/07
Birds and bugs - Categories:
Bird Images (posts)
-
ajdh
@
03:27:14 pm
A glossy ibis has been seen in one of the Bahrain wadis during the last week. I tried to get shots of it yesterday but it was scared off by a herd of goats. Today I managed a flight shot as it was scared off again by two guys dumping rubbish.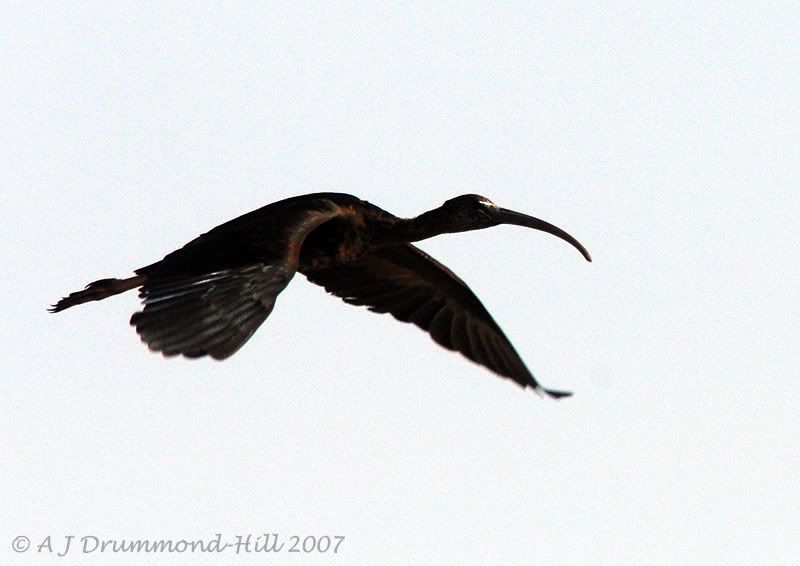 In the pool the ibis had been occupying are several little grebe families.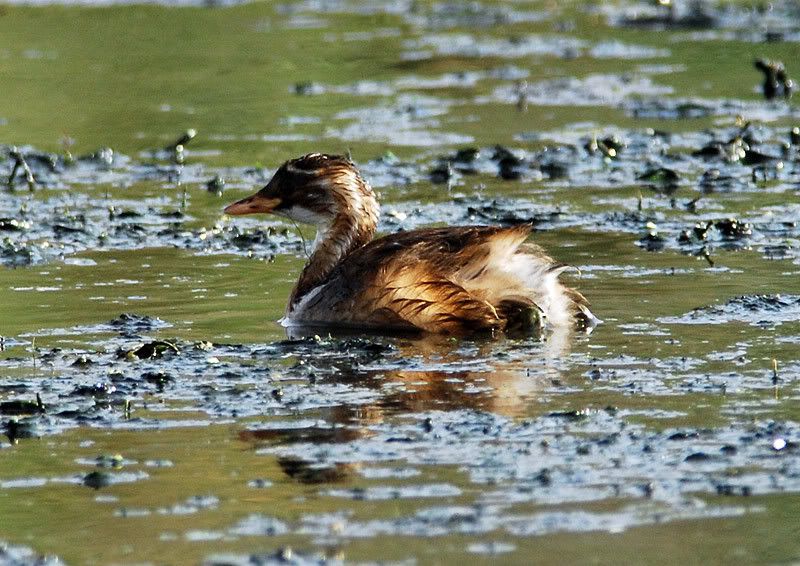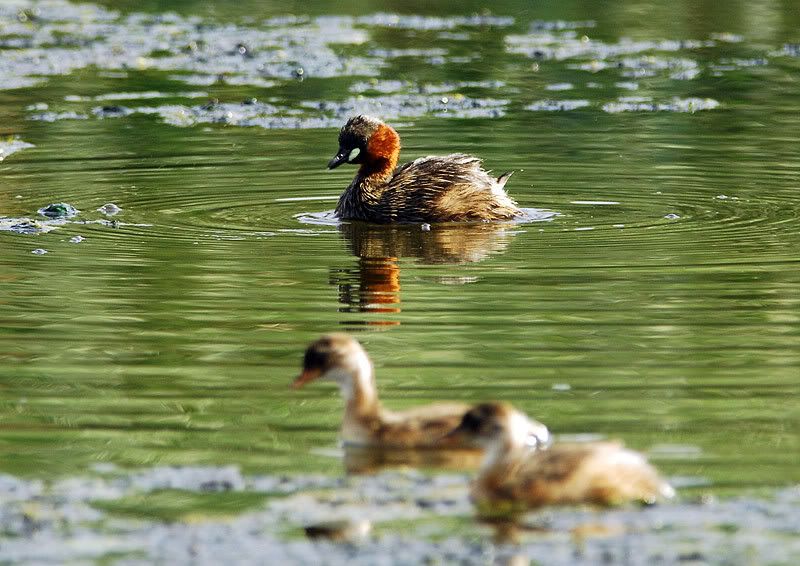 After the wadi I went to Badaan farm where I saw a young kentish plover and young rufous bush robin.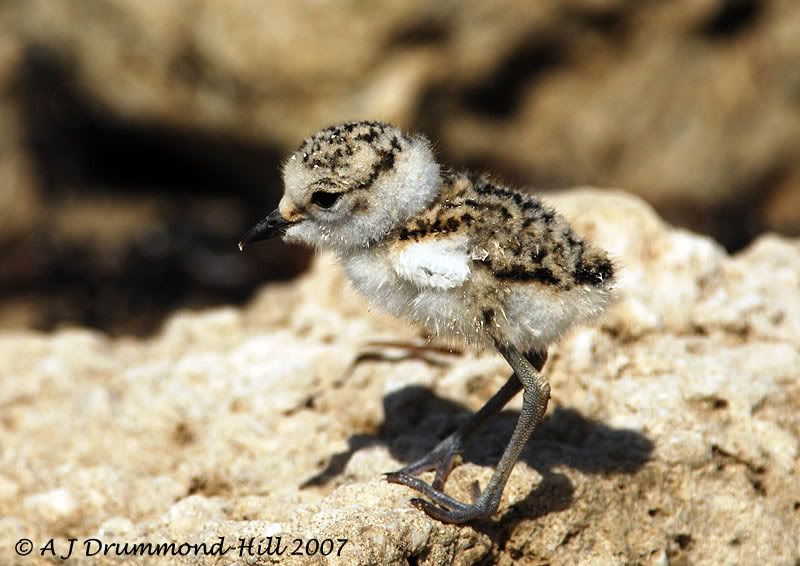 Whilst at the farm I took the following insect shots.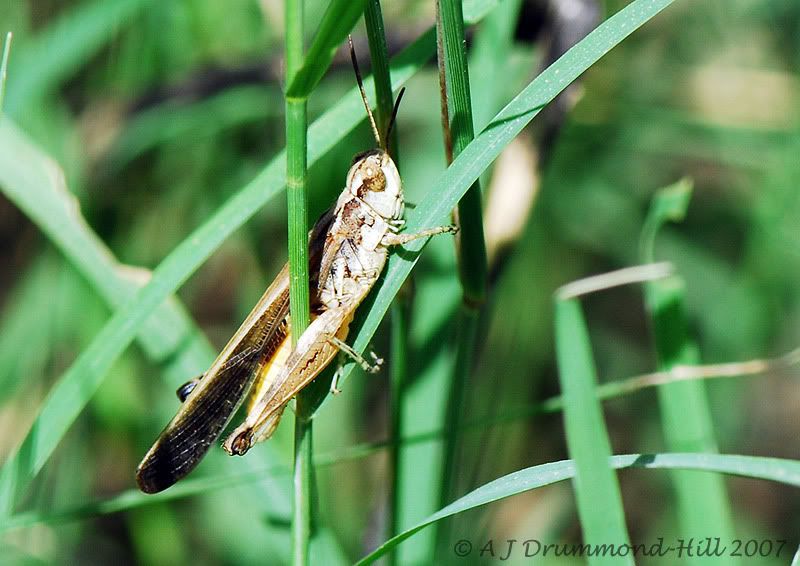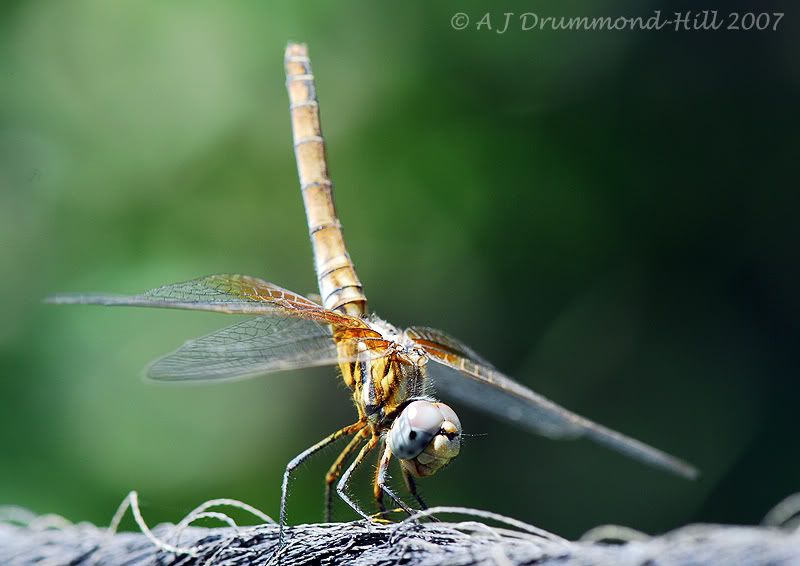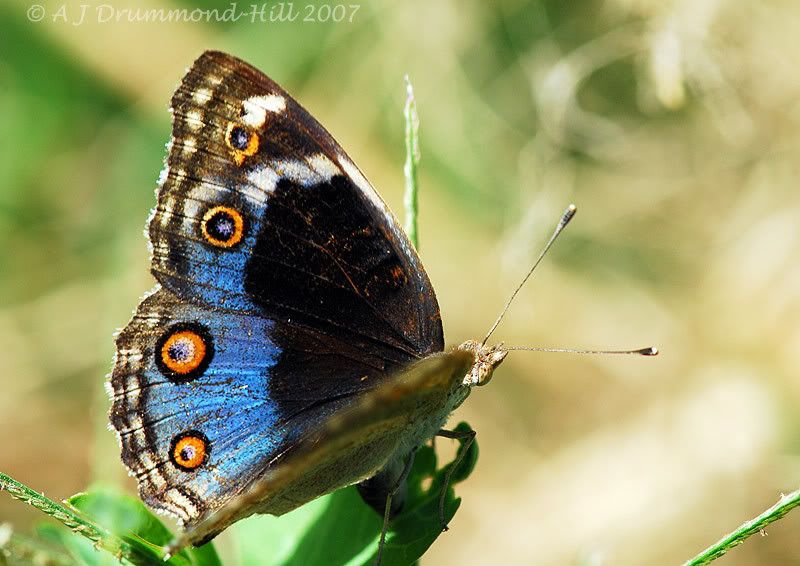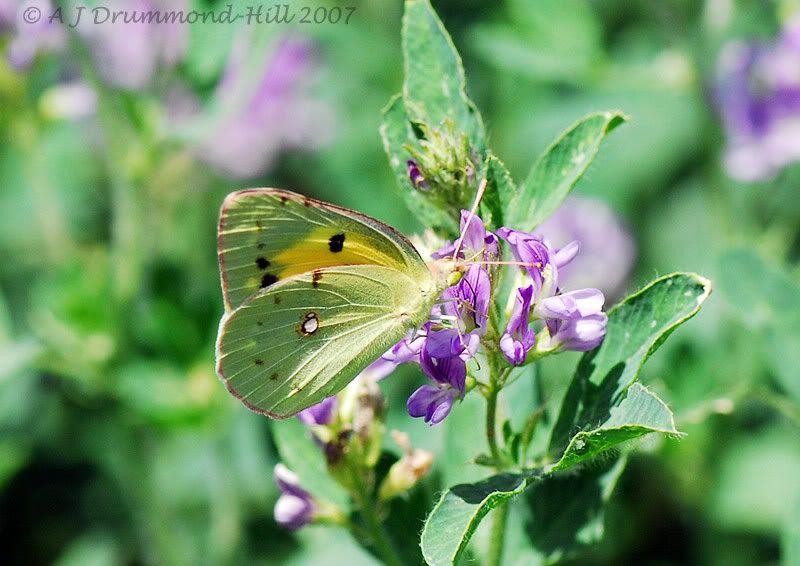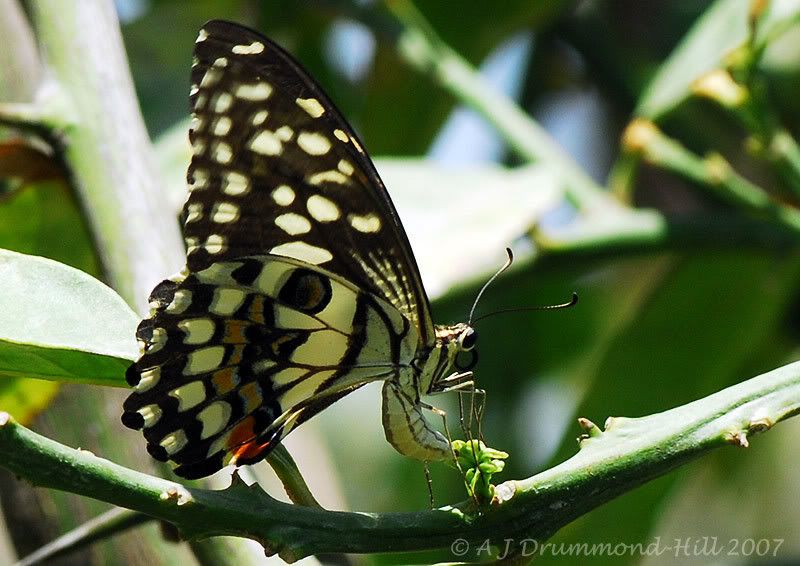 01/06/07
At last some bird pictures to post - Categories:
Bird Images (posts)
-
ajdh
@
04:53:56 pm
Since the end of the migration it's been a bit quiet but fortunately today was different. The first thing we came across was a first for me, two pairs of cream-coloured coursers. They weren't in the best position and I had to lean over my wife to get a shot out of her window so the image is not as good as I'd hoped for.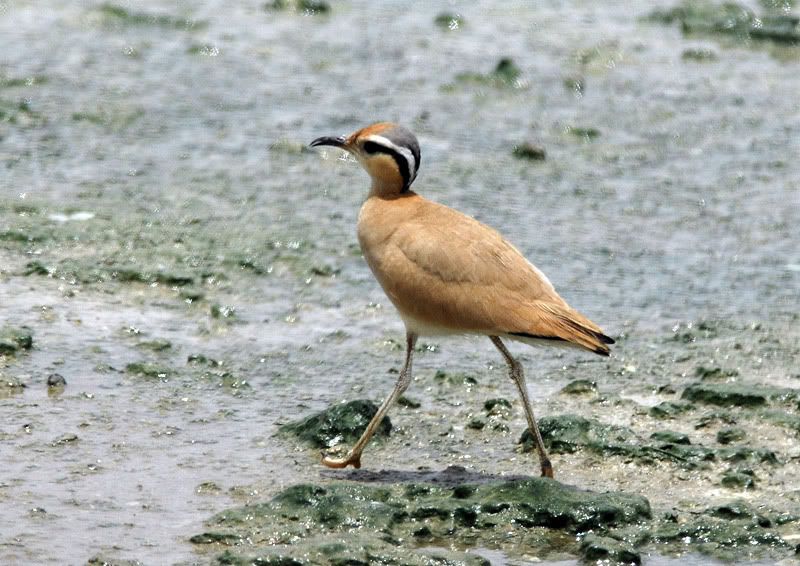 We went into the semi desert near to Dammam airport and saw a young family of crested larks sheltering under a rock. This same rock was being investigated by a desert wheatear a few weeks ago. Under it is a hole which would make a very nice cool, protected nesting area.
There's a lake in the same area and whilst we were parked near to the edge, this little bittern showed itself and started to hunt for food.
On the way back to the road was a pair of black-crowned finch larks, this is the male.