27/07/07
Operation tern - Categories:
Bird Images (posts)
-
ajdh
@
02:27:26 pm
On Thursday, probably the hottest, most humid day of the year, Brendan, Juhani and myself (Howard is still away enjoying himself) went to a remote group of islands to the north of Bahrain. The islands are no more than 100 yards in diameter and a few hundred yards between each other. On the islands are breeding colonies of bridled tern, lesser-crested tern and white cheeked tern. Due to the overwhelming heat and humidity we only managed to explore the bridled and lesser-crested colonies. Brendan managed to ring 97 birds in total with a little help from the rest of us.

Our guide and boat driver Ali as we are leaving the Bahrain Yacht Club.

Just some of the lesser-crested tern chicks, there must have been thousands on the island.

A bridled tern making a bee-line for my head.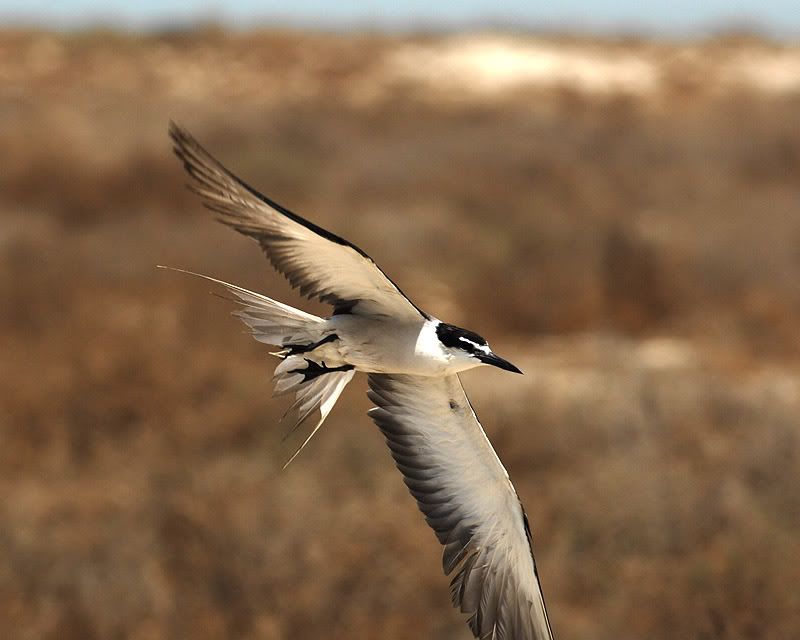 Another bridled tern making a pass. The vegetation in the background is where most of the bridled tern chicks where hiding.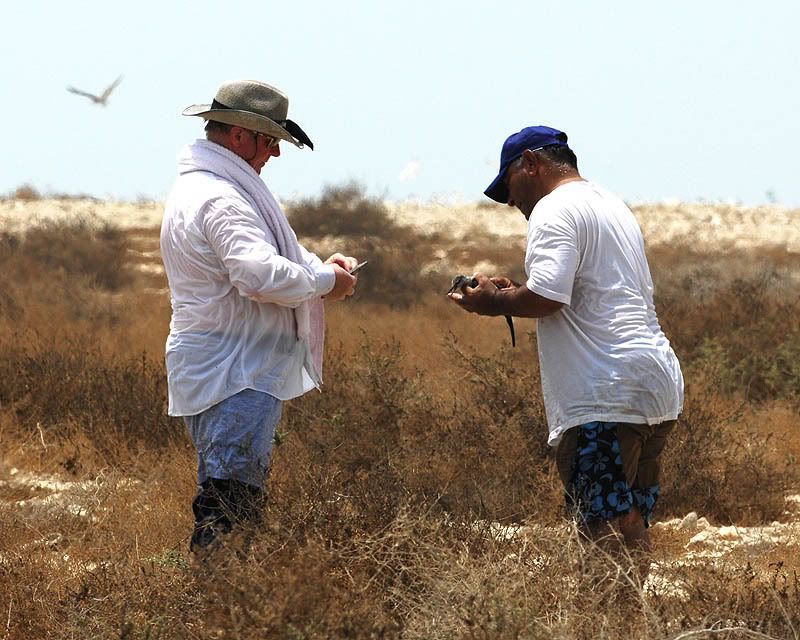 Little Brendan and Ali hard at work ringing bridled terns.

Large Juhani taking aim.

Two lesser-crested terns giving an aerobatic display.
23/07/07
Late afternoon at Badaan Farm - Categories:
Bird Images (posts)
-
ajdh
@
09:42:20 pm
I went down to the farm this afternoon to assist Brendan with some ringing. Although we were quite busy I did manage to get a few pictures.

Orange Bishop, AKA Northern Red Bishop in breeding plumage, previously ringed by JC. ID confirmed by Steve (Cuckooroller at Bird Forum)

One of a pair of hoopoe that were feeding in the fields.

A young graceful prinia that was very obliging.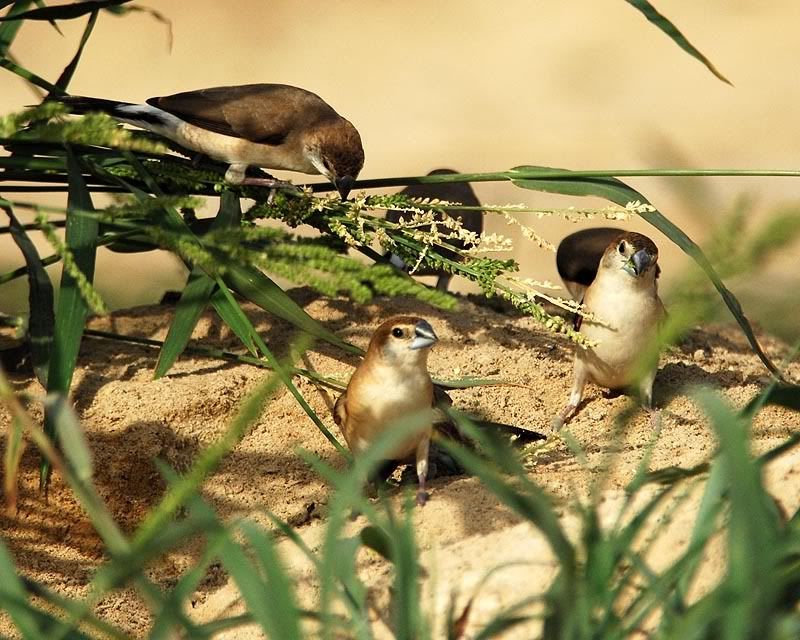 A group of Indian silver bills making short work of the grass seeds.
20/07/07
One bird and some more bugs - Categories:
Bird Images (posts)
-
ajdh
@
03:13:57 pm
Only one worthwhile bird which was from last thing yesterday. It's one of Badaan Farm's bred rufous bush robins.
The following bugs were taken on Badaan Farm.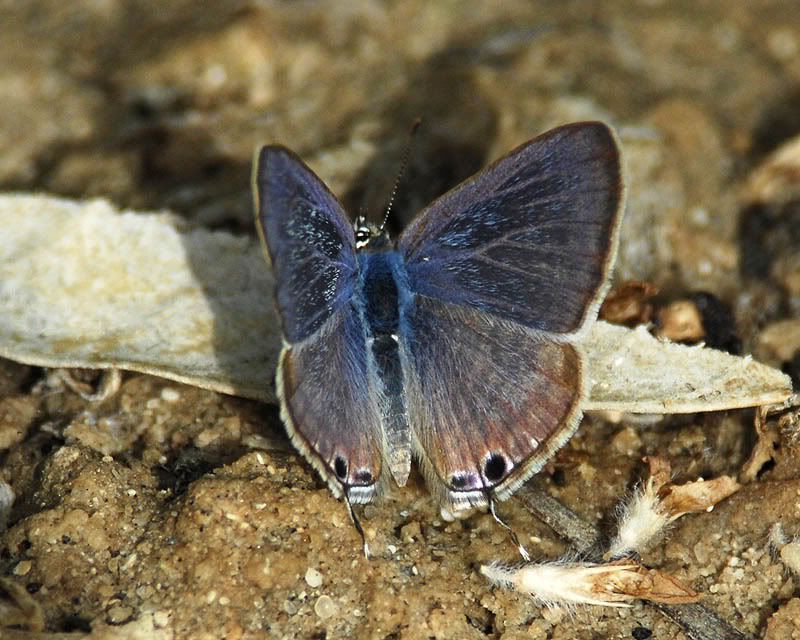 Long-tailed blue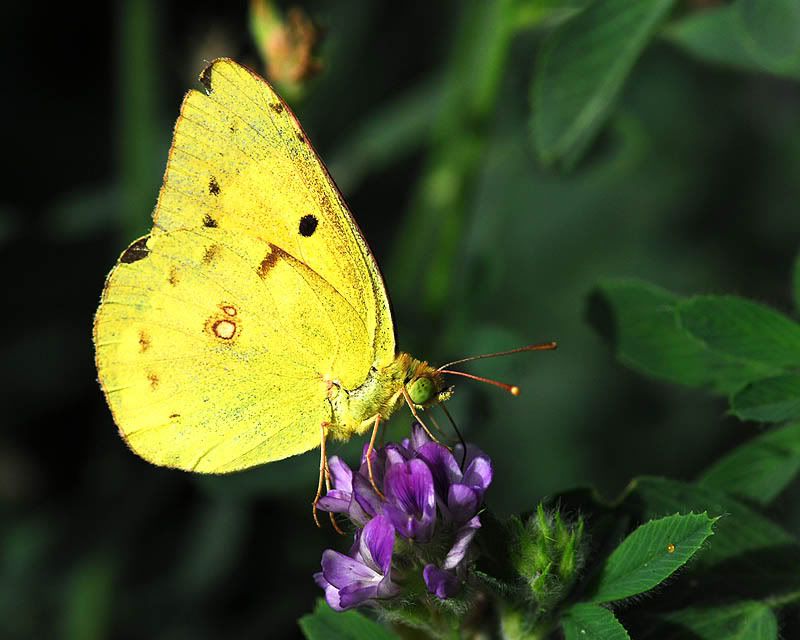 Clouded yellow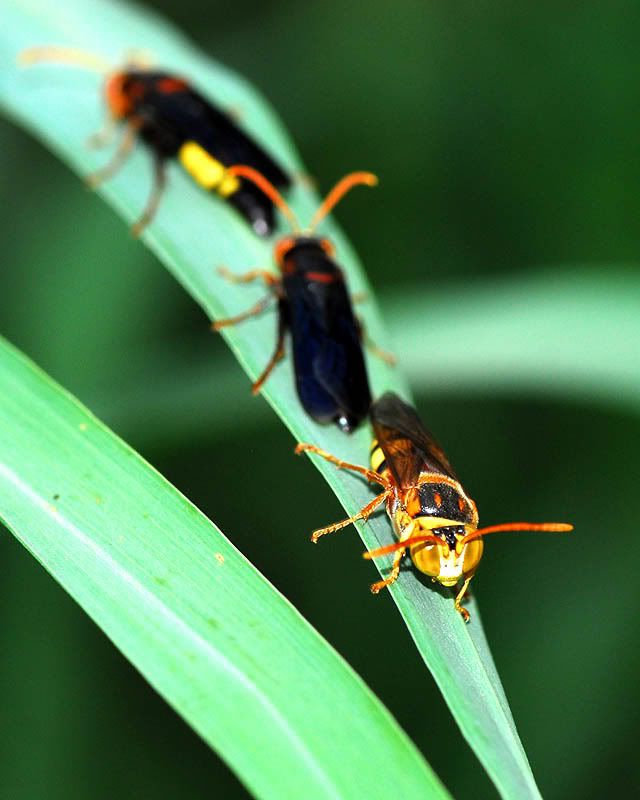 Unknown wasps settling for the night.
19/07/07
Thursday morning at the farm - Categories:
Bird Images (posts)
-
ajdh
@
03:20:21 pm
This morning at Badaan farm was quite interesting. When I arrived there were two rollers on the overhead lines but they flew off before I could get a shot of them. Another bird I missed looked an awful lot like a bittern. I never saw it in the irrigation ditch and as it flew off the pattern on it's back was very bittern like.
Here's just a few of the pictures I did manage. I'd gone late as I did not arrive at my hotel in Bahrain until after 09:00 so the prime time for pictures had gone.

A common mynah looking for grubs where the plough had turned the earth.

Grey francolin

One of the many club-tailed dragonflies around the irrigation ditches.
12/07/07
A bit of a lark - Categories:
Bird Images (posts)
-
ajdh
@
04:54:09 pm
This morning I went out with the intention of photographing some cream-coloured coursers. Unfortunately I didn't see any but did see some other interesting birds. These are all taken near to Dammam International Airport, including the dragonflies.

A young hoopoe lark

Black-crowned finch lark

Male namaqua dove

I think this is a clamorous reed warbler.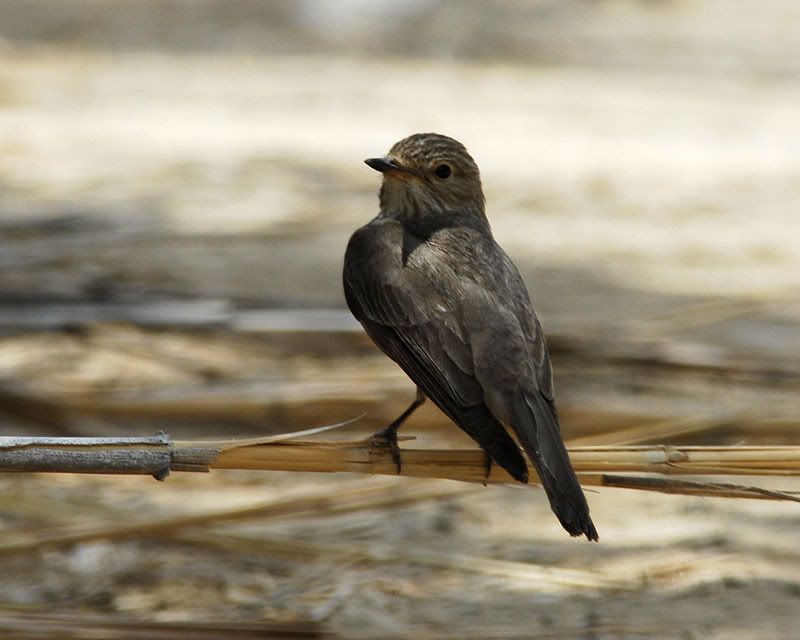 A surprise was this spotted flycatcher that was shading itself from the sun.
The following dragonflies are as follows, first two Scarlet Skimmer (crocothemis erythraea). Last one, Black Percher (diplacodes lefebvrii).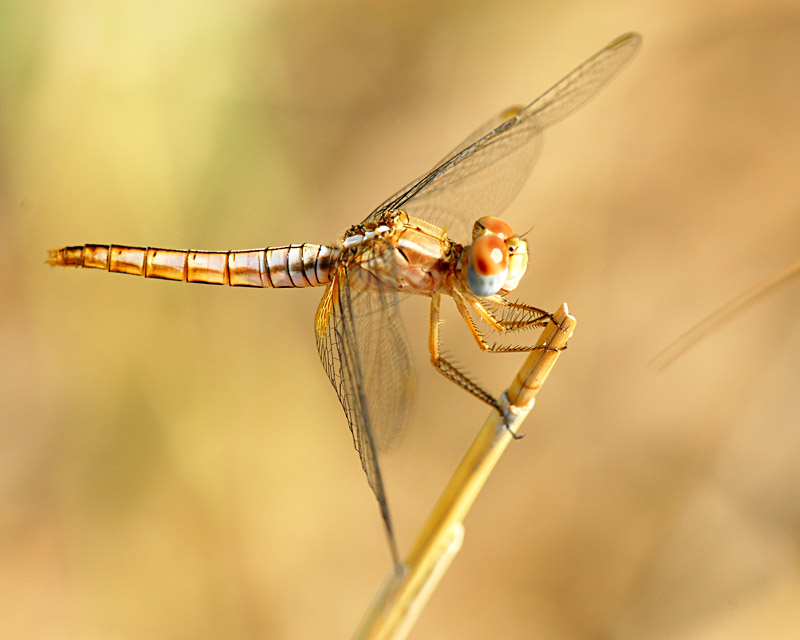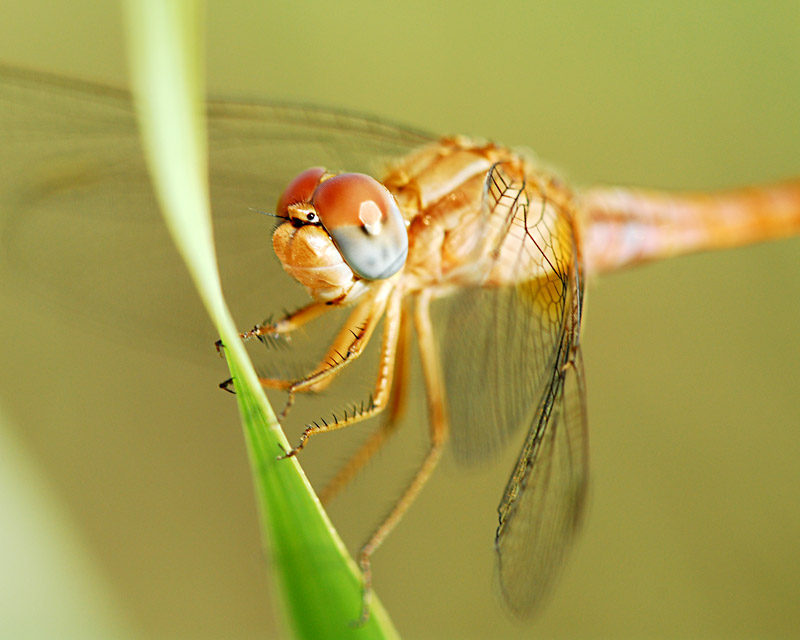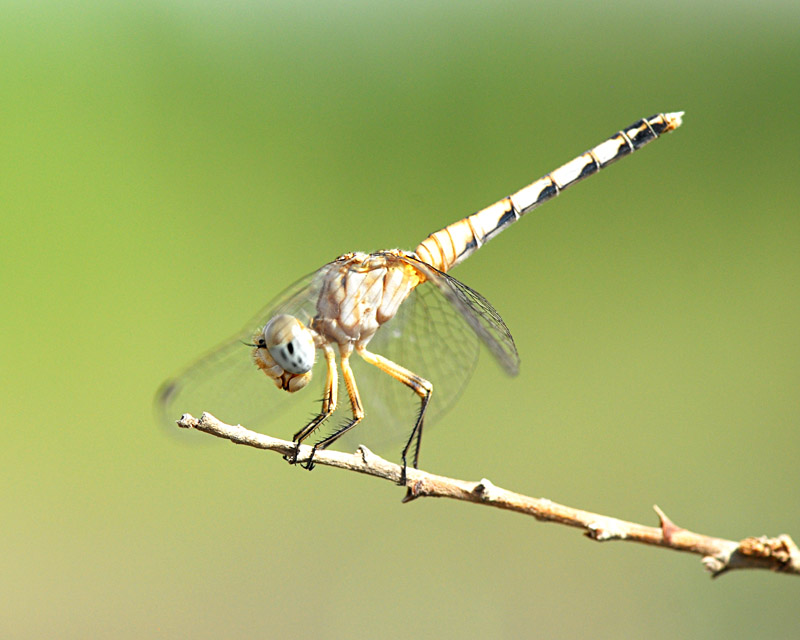 10/07/07
Socotra cormorants - Categories:
Bird Images (posts)
-
ajdh
@
09:13:40 pm
This afternoon was very humid and my camera lens fogged as soon as I got out of my car. As it was so uncomfortable I just took a series of socotra cormorant pictures.

The complete article.

Head and powerful neck.

Closeup of the eye, looks very lizard-like.
06/07/07
Only a few pictures this weekend - Categories:
Bird Images (posts)
-
ajdh
@
03:02:10 pm
I've been hoping to see a cream-coloured courser and was in luck today as there was one at the diplomatic wadi.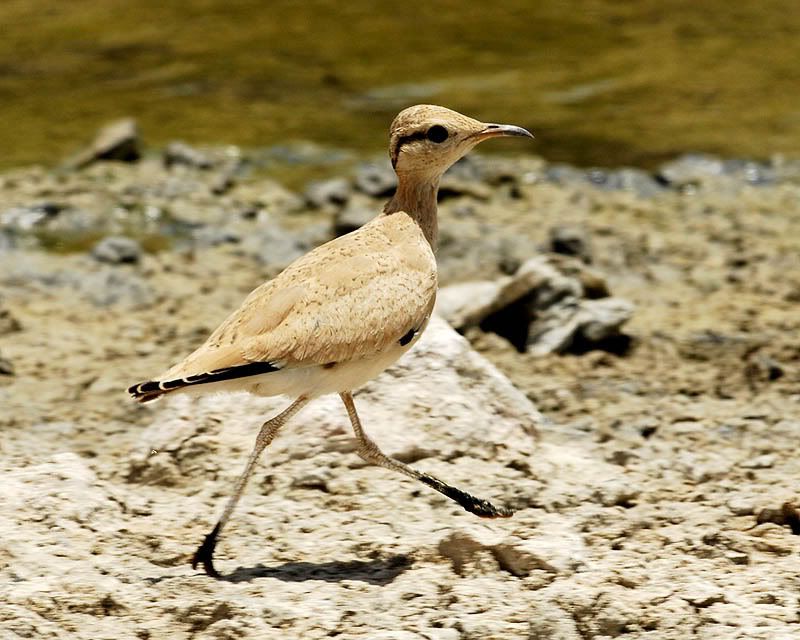 Badaan farm, as usual was good for insects. Once again I don't know the correct names of the following.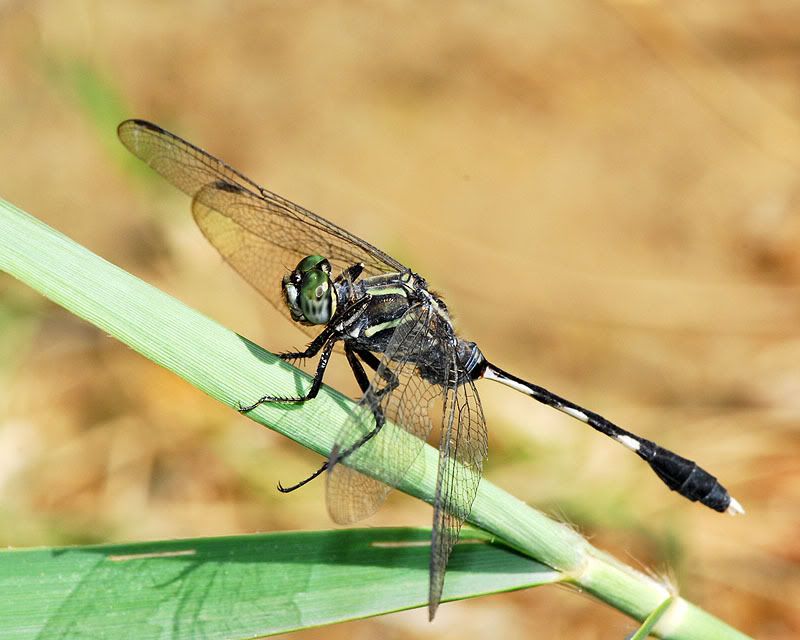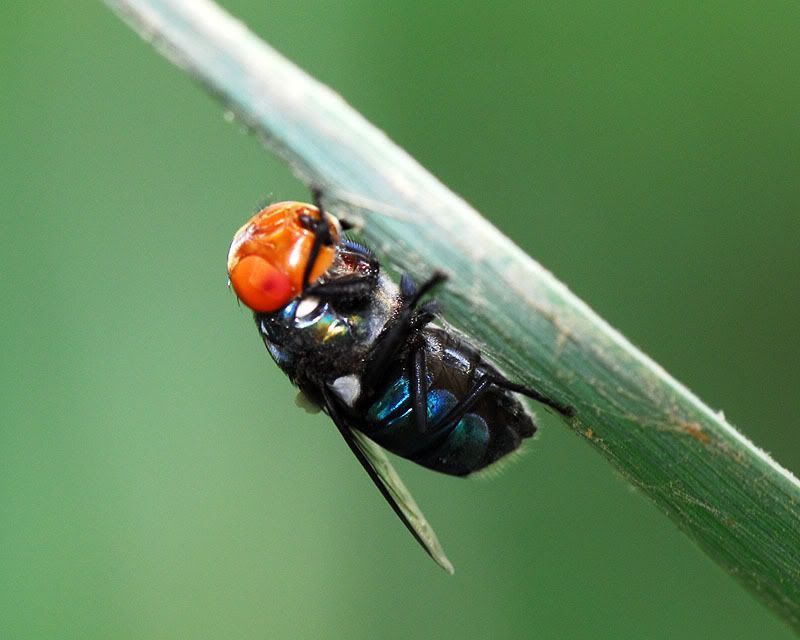 04/07/07
Caught napping - Categories:
Bird Images (posts)
-
ajdh
@
07:13:28 pm
This afternoon I went down to the fishing port this afternoon and spotted this young socotra cormorant sleeping among the rocks. I managed to get very close before he opened his eyes.