26/10/07
Friday at Badaan - Categories:
Bird Images (posts)
-
ajdh
@
03:25:21 pm
Quite a few good birds at Badaan this morning. We spotted a marsh harrier killing a collared dove and fly off with it. In the next field we managed to get close enough for a shot. The other pictures were taken during the pursuit.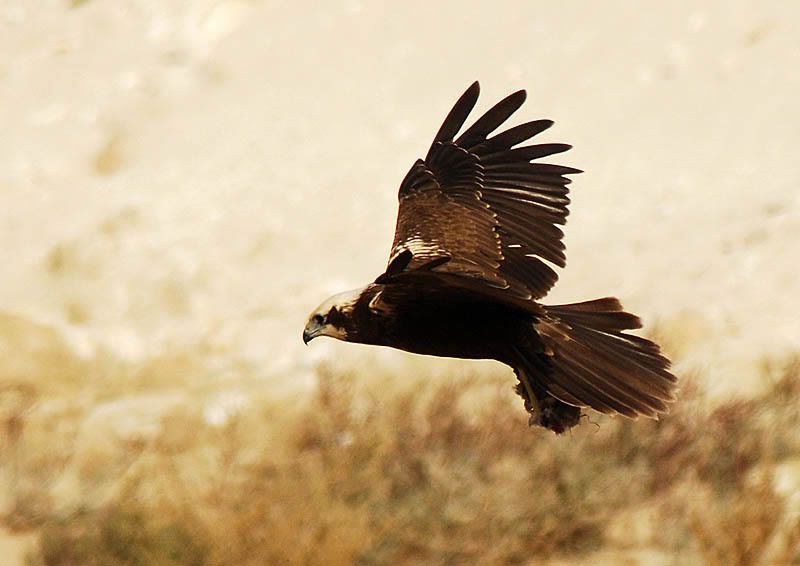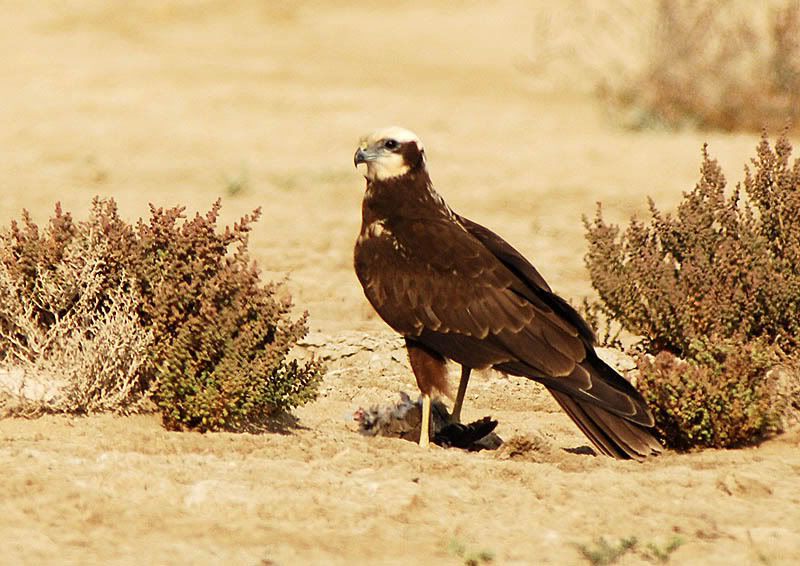 A kestrel was overhead but we didn't see him catch anything.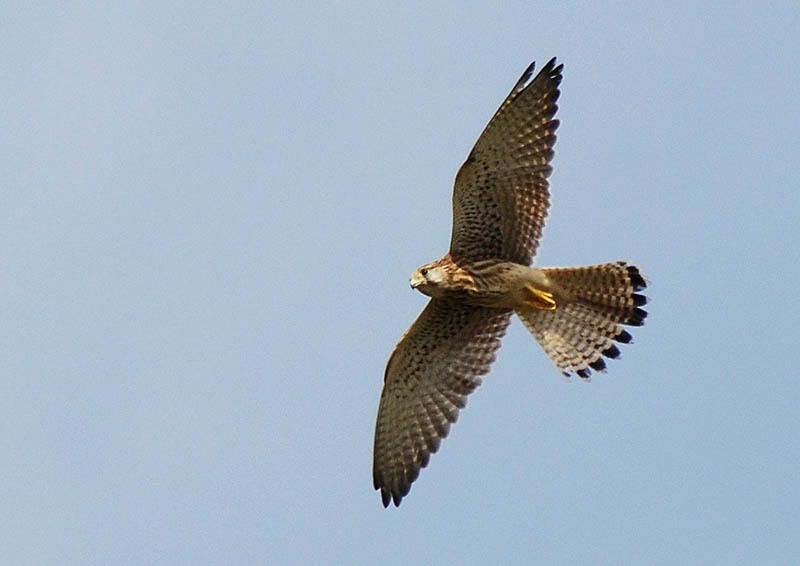 The glossy ibis is still around enjoying the plentiful supply of food.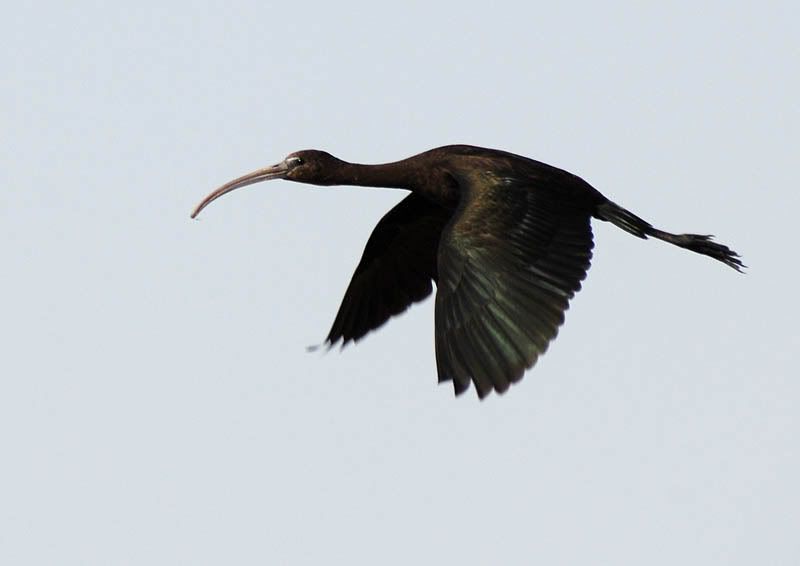 Howard is back and here's a shot of his best side. He's trying to sneak up on the Ibis.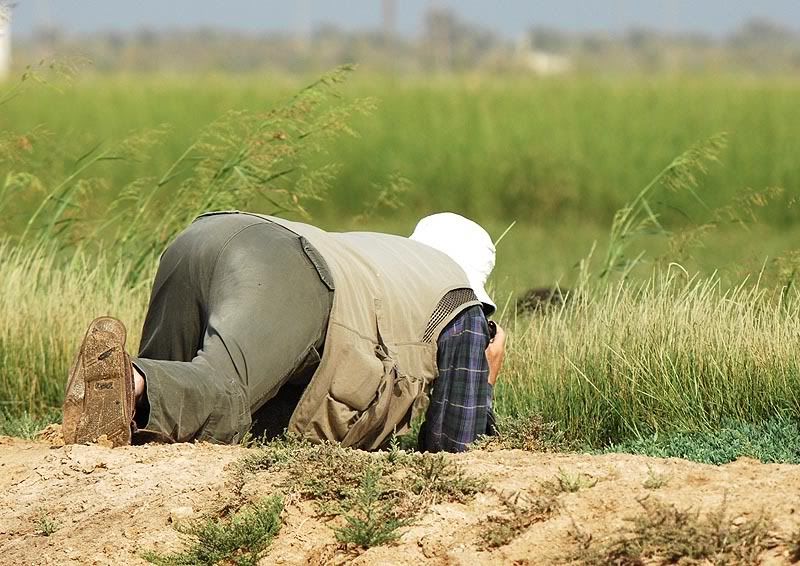 Down on the shoreline were a few waders, here's a ringed plover.
We also spotted some rose coloured starlings. This juvenile was with some more mature birds.
A more mature bird
25/10/07
Thursday morning at Badaan Farm - Categories:
Bird Images (posts)
-
ajdh
@
04:46:03 pm
I stayed over in Bahrain last night so I managed an early morning visit to the farm. There are lots of blue-cheeked bee-eaters around and this one landed right in front of me. I think he wanted his picture taking.
There was a purple heron in the irrigation ditches, I flushed him before I saw him but managed to get a flight shot.
Many of the reeds have been cut down since my last visit but this great reed warbler is still sticking around.
I'm staying over again tonight so will hopefully get out early again and I've just heard Howard is on his way back so I'll probably have to pick him up.
20/10/07
An assorted bunch - Categories:
Bird Images (posts)
-
ajdh
@
01:56:44 pm
The first few are from Al Khobar, Saudi Arabia.

Because these gulls are difficult to identify I'll leave it to the experts. One possibility put forward is Steppes gull. These pictures are the same bird.

This pied wheatear was hunting flies on a sand jetty running out to sea.

The jetty also accommodated several redshank.
The next batch were taken at Badaan Farm. The farm is starting to come alive with birds and the variety is amazing.

I walked right up to this spotted flycatcher and he never batted an eyelid.

A nice surprise was this glossy ibis who turned out to be fairly tame.

A couple of chats to finish off with.
14/10/07
Back to Badaan Farm - Categories:
Bird Images (posts)
-
ajdh
@
08:25:31 pm
I managed a couple of hours in Badaan Farm, Bahrain today. Only a few pictures, a blue-cheeked bee-eater and cattle egret. I've also added another shot of the yellow-crowned bishop.
12/10/07
Some better exotics - Categories:
Bird Images (posts)
-
ajdh
@
06:45:15 pm
I went out today with the intention of getting some pictures of the scaly-breasted munia. Well I managed it and as a bonus also managed to get some better pictures of the black-rumped waxbill and yellow-crowned bishop.
11/10/07
Only a couple today - Categories:
Bird Images (posts)
-
ajdh
@
07:32:14 pm
I've got more pictures but haven't had the time to process them.

A cuple of house crows on the beach in Al Khobar

This young socotra cormorant almost let me touch him. I was surprised just how close he let me get to him. Maybe I was the first human he'd seen?
Edit
I managed to process this further picture of a black-winged stilt

09/10/07
Badaan Farm exotics - Categories:
Bird Images (posts)
-
ajdh
@
08:56:32 pm
I managed an hour in Badaan Farm late this afternoon. These two exotics were caught on camera. I missed the scaley-brested munia but there will be more opportunities I'm sure.

Black-rumped waxbill

Yellow-crowned bishop
06/10/07
Friday's catch - Categories:
Bird Images (posts)
-
ajdh
@
10:22:56 am
I managed to get over to Badaan farm on Friday. Theses are the best of my efforts.

I think this is a turtle dove but the pictures in my field guides don't quite match up.
Edit: I'm told it's a juvenile turtle dove.

There were two great reed warblers in the reeds and they allowed me to get very close.

The wheatears have started to return but this was the only one I saw on the farm.
04/10/07
Three for Thursday - Categories:
Bird Images (posts)
-
ajdh
@
10:23:13 pm
I had a couple of hours out and about today, here's the best of the catch.

A hoopoe in the late afternoon sun.

A noisy redshank.

A pair of turnstones.