30/11/07
Peek a boo - Categories:
Bird Images (posts)
-
ajdh
@
02:43:21 pm
I didn't have time to put this up yesterday so here it is today. It's the short-eared owl hiding behind a clump of vegetation. He was looking at me, looking at him etc.
29/11/07
My first owl - Categories:
Bird Images (posts)
-
ajdh
@
06:23:27 pm
This afternoon I was at Badaan Farm, trying to sneak up on a pipit. As I crept along I never noticed the owl until I almost drove over it and it took off. After that it was easy to keep an eye on it and I managed my first owl pictures. Incidentally it's a short-eared owl.
Last week we saw this white-fronted goose and the identification proved a bit difficult for us. This shot is a lot better than last weeks effort.
This pipit had been causing me a few problems to identify due to the pinkish bill. I'm told its a Tawny Pipit
24/11/07
Wild goose chase - Categories:
Bird Images (posts)
-
ajdh
@
12:01:14 pm
At Badaan Farm yesterday, I was patrolling through the palms when I had a frantic phone call from Howard. He'd spotted a goose and wanted me to go over and try to get some pictures of it. This I did, although not of the best quality but still good enough to identify it as a white fronted goose, Bahrain's second record. As it turned out Howard was able to get some better pictures later on in the day.
On my tour round the farm, I came upon a lesser short-toed lark

It was a bit overcast yesterday afternoon so I tried my hand at insects and saw several of what I think are carpenter bees

There was a steppe grey shrike around and I spotted him with some prey in his bill. I watched where he'd landed and tried to get a picture of him with the prey, which turned out to be a small rodent. Unfortunately he was not as cooperative this time and never appeared. I did manage to get some shots of the prey and nearby found another larder containing a mole cricket. The following pictures are a bit gory so beware.

22/11/07
Black-winged stilt, silhouette - Categories:
Bird Images (posts)
-
ajdh
@
06:26:15 pm
Not much doing today so I tried my hand at another silhouette. Im quite pleased with the result.
19/11/07
Larking about - Categories:
Bird Images (posts)
-
ajdh
@
11:07:03 am
This crested lark looked as if it was going into a mating ritual. It was spinning around in this posture, which was bit bit strange for this time of year. While I watched, none of the other larks looked interested and did not take up the offer.

Here's a usual shot of the same species.

16/11/07
Friday 16th November, Badaan Farm, Bahrain - Categories:
Bird Images (posts)
-
ajdh
@
01:39:55 pm
A few more pictures from today and one I forgot to post yesterday.

An Asian desert warbler

One of Howard's favoutites, graceful prinia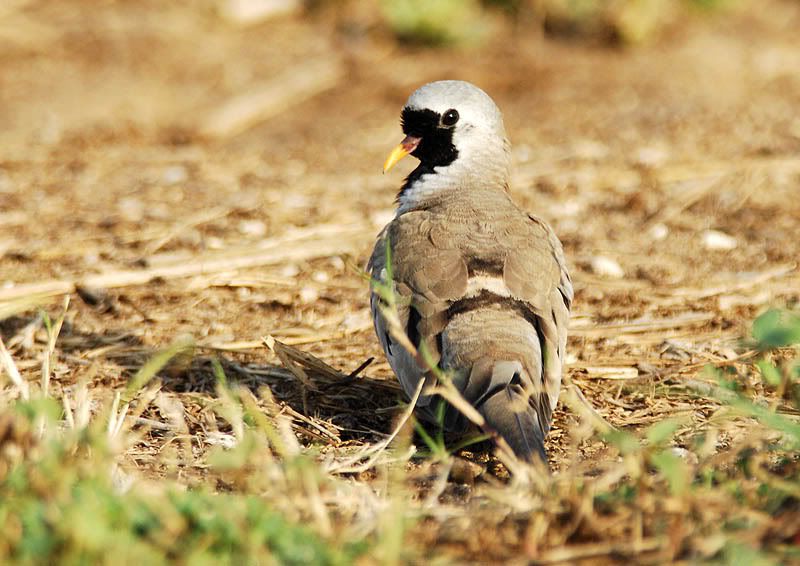 From yesterday, namaqua dove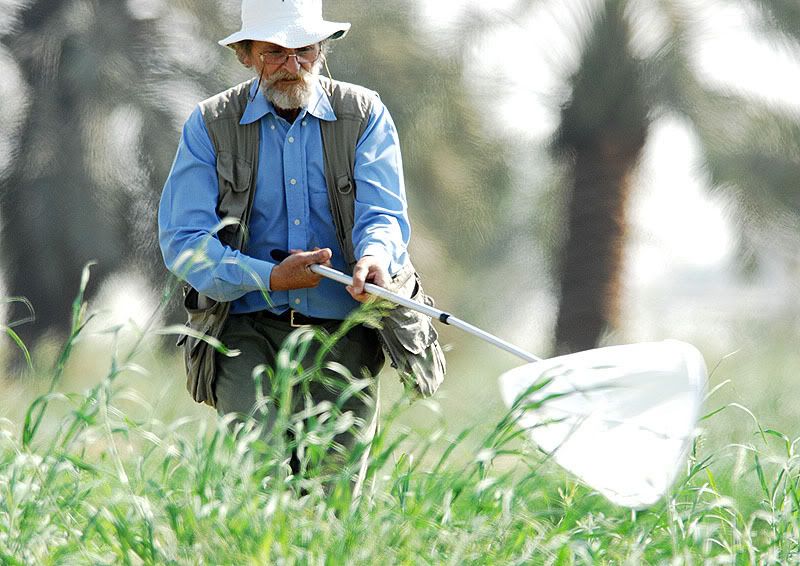 Howard (bearded whitecap)reckoned the grey shrike was so tame he could catch it in the butterfly net. You will be happy to know he didn't
15/11/07
Thursday 15th Nov, Badaan Farm, Bahrain - Categories:
Bird Images (posts)
-
ajdh
@
02:25:31 pm
We had a good morning on Badaan Farm today. Howard managed to get some decent pictures, which I'm sure he will be posting. Here are a few of the birds I got.

Stonechat

Song thrush

The tamest Steppe grey shrike you could hope to meet. I took this shot standing about 15 feet away from him.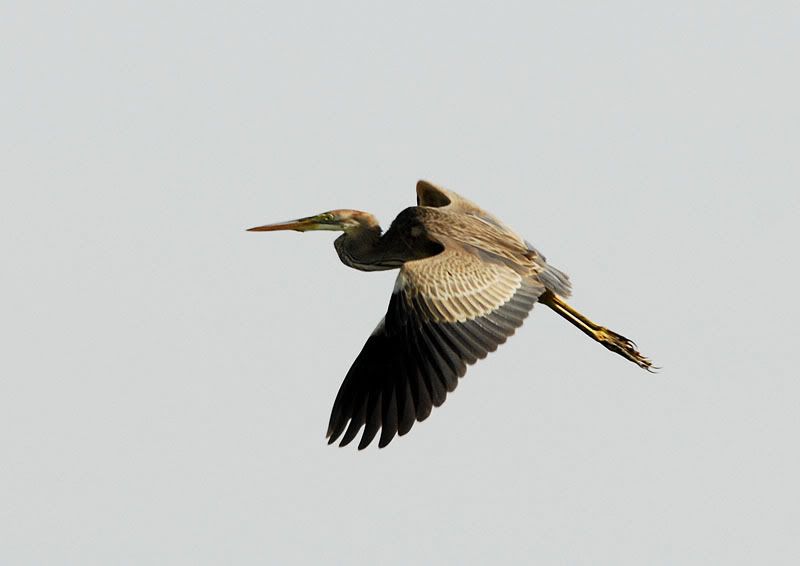 Purple heron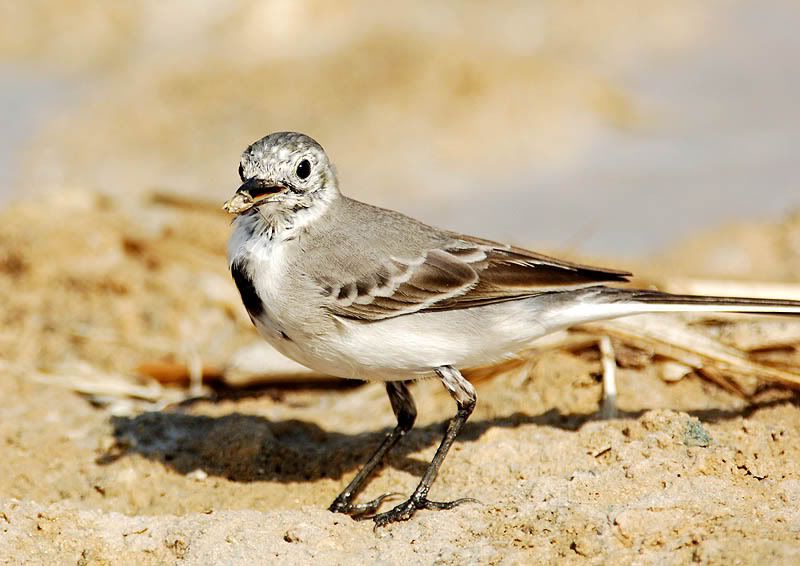 White wagtail and lunch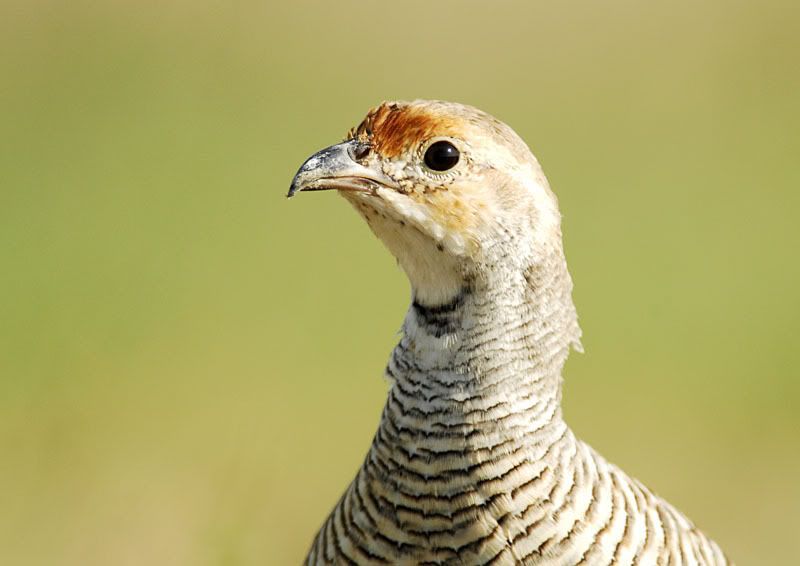 Grey francolin portrait (or as my wife calls them..Ben Francolin)
11/11/07
A quick trip to the shore - Categories:
Bird Images (posts)
-
ajdh
@
07:11:49 pm
While the roast chicken was in the oven, I decided to have a quick look down the shore line near to the Al Khobar fishing port. There were quite a lot of waders about so I sat on some rocks near to the shore and the waders came quite close to me during their constant feeding.

This ringed plover was the first to come close.

This dunlin bucked up courage and followed the plover.
09/11/07
Not much doing this week - Categories:
Bird Images (posts)
-
ajdh
@
05:51:39 pm
I have not had too much luck this week as I only managed to get out for an hour in total. Here's a couple of pictures I managed to get.
I watched about 5 grey herons land in the scrub. Being inquisitive and having nothing else to do, I followed with my 4X4. I got as near as I could to where they landed and had to get out on foot. After about twenty yards, I came upon a pool that I'd never noticed before, unfortunately I made too much noise as there was a lot of foliage hiding the pool. These stilts spooked and all I could manage was this shot. The focal settings etc. were all wrong for a flight shot but here's the result. I think this location could be a place to stake out in the future.

Just at dusk I spotted two male stonechats. The sun was behind the birds and it was almost dark so I took this picture in desperation. It's turned out to be a not too bad silhouette.
03/11/07
Got my good lens back at last - Categories:
Bird Images (posts)
-
ajdh
@
04:15:08 pm
My good lens has been away in Japan for repair, after getting sand inside when we went to the islands to ring bridled terns. Just to test it out I went to Badaan Farm again and got these shots.

Steppe grey shrike with lunch

Kestrel on the irrigation machinery

The silverbill quintet

The cattle egrets were also enjoying some locust for lunch

A red billed quelea that was flying with the silverbills

The fields have just been cut and are full of water pipits