26/04/09
First pictures on my return - Categories:
Bird Images (posts)
-
ajdh
@
08:53:25 pm
I came back last Wednesday night and went to Bahrain on Friday. Some of the birds seen are posted below, plus one from this evening in Al Khobar.



Lots of collared pratincoles were resting in the pool at the chicken farm.



A pair of wood sandpipers were at another part of the pool.
Tonight I went out in Al Khobar, Saudi Arabia to try out a new lens I've just bought. My luck was in with the first subject.



European roller.
A few pictures from England - Categories:
Bird Images (posts)
-
ajdh
@
12:16:37 pm
I managed to get out once to Pennington Flash during my short trip home and here are the pictures.



Love on the rocks. These two grebes were at it right outside of the hide.



Angelic lapwing.



No trip to Pennington Flash would be complete without a shot of a bullfinch.
16/04/09
A few pictures before I go home - Categories:
Bird Images (posts)
-
ajdh
@
06:55:23 pm
I'm off to the UK tonight for a week, this morning I went to the chicken farm in Bahrain and got a few pictures. The following Kentish plovers were having a go at each other when I arrived at 7am, they were still at it when I left at 10.




This guy made an appearance today.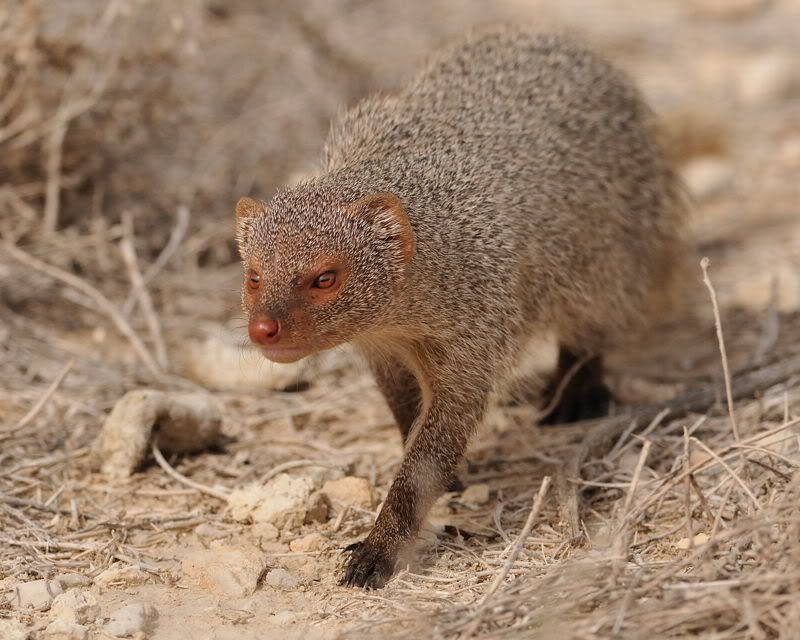 Mongoose

The following were take last week but I did not have time to upload them.



Caspian plover



Red-throated pipit



Ortolan bunting
05/04/09
A very dull weekend - Categories:
Bird Images (posts)
-
ajdh
@
10:15:28 am
It has been very dull and rained for a good part of this weekend. Although it brought in lots of birds, the conditions for photography were pretty dismal. Here are a couple of shots I did manage.



Woodchat shrike



Ortolan bunting