30/06/09
Early visitors - Categories:
Bird Images (posts)
-
ajdh
@
01:14:29 pm
On Friday I went to the experimental chicken farm at Hamla. To my surprise, there were about half a dozen yellow wagtails (ssp feldegg) feeding at the pool.




A couple of wild dogs appeared but they didn't manage to get any birds, although one found a dead stilt chick but he disposed of it.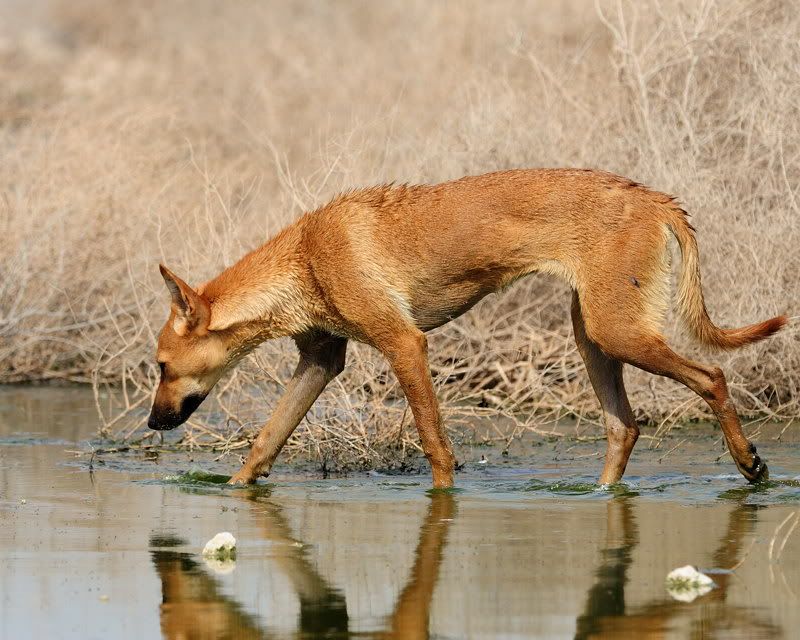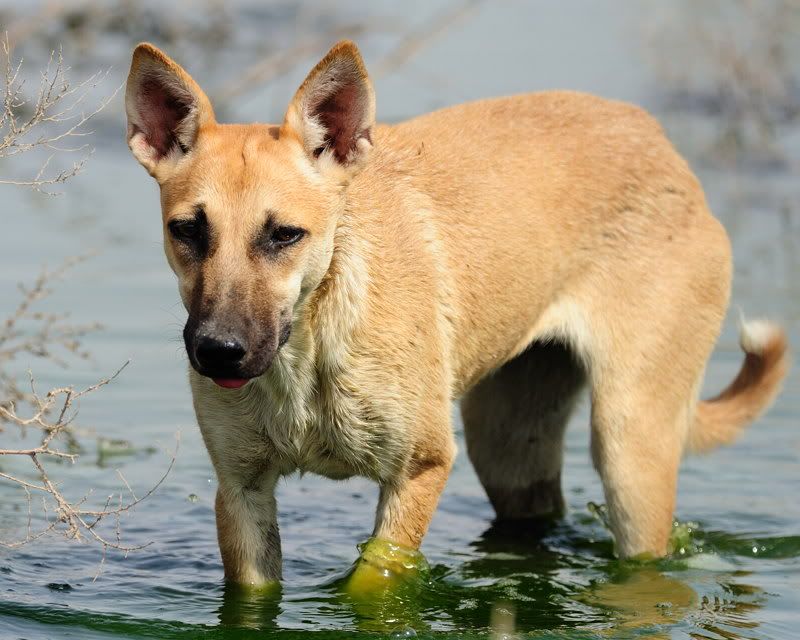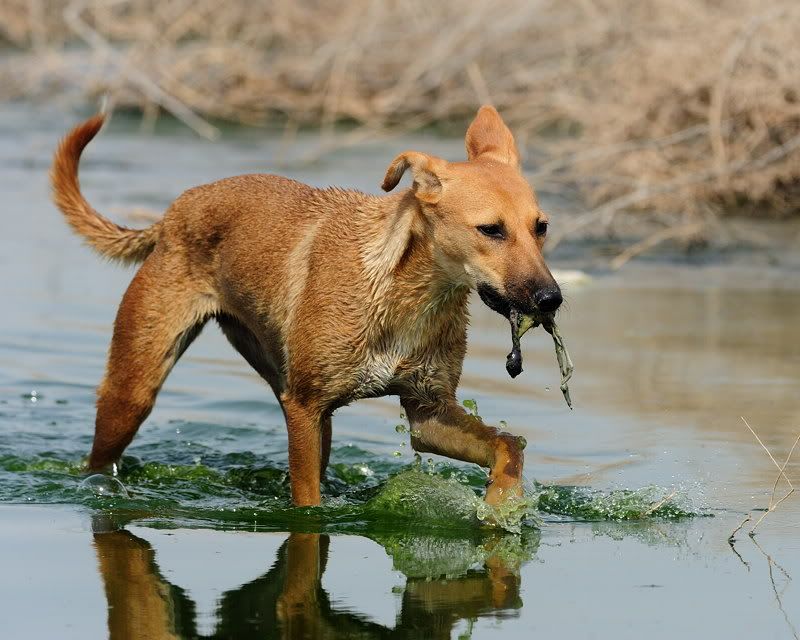 A few more pictures from last weeks trip to Jarim Islands.


23/06/09
Jarim Islands 2009 - Categories:
Bird Images (posts)
-
ajdh
@
10:33:55 am
It's been two years since I visited the Jarim Islands so I was looking forward to this trip. As Howard mentioned, the weather was just about the worst it could be for photography, dusty and windy. The only good point was it cut down the sun's rays and made it slightly cooler, probably lower 40's rather than high 40's.



Setting out, this boat carried a film crew making a documentary of Bahrain's natural history.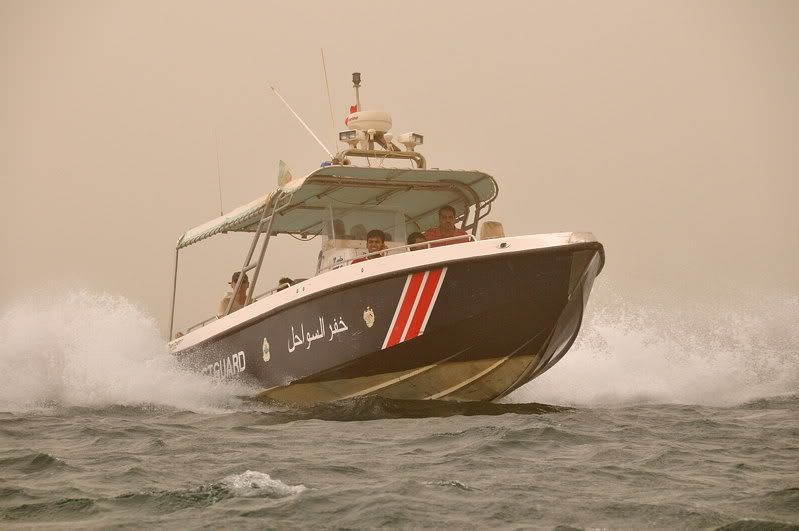 We were transported to the islands by the Bahrain Coast Guard service on two of their raid intervention craft. They were rapid and I had to stand most of the journey and let my legs absorb the hammering the hull was taking.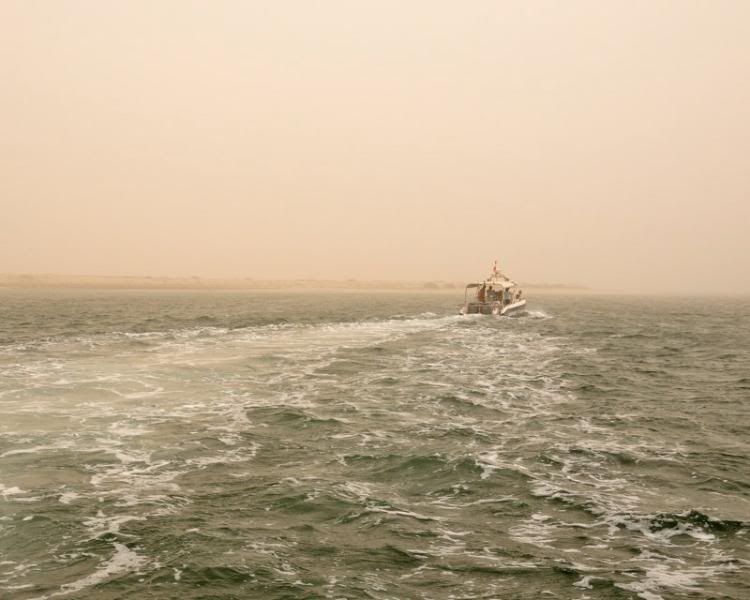 The first island appears out of the mist.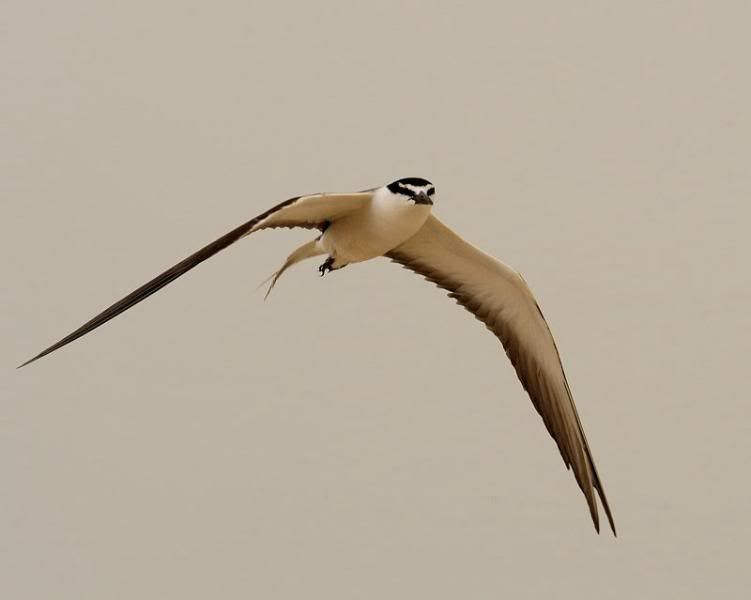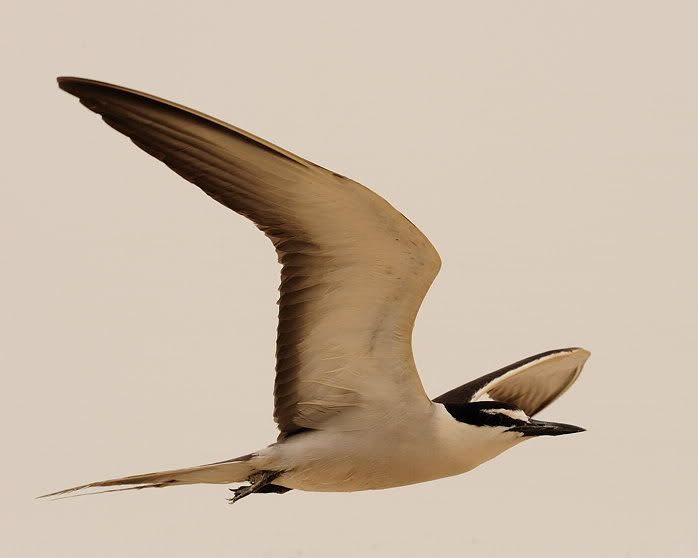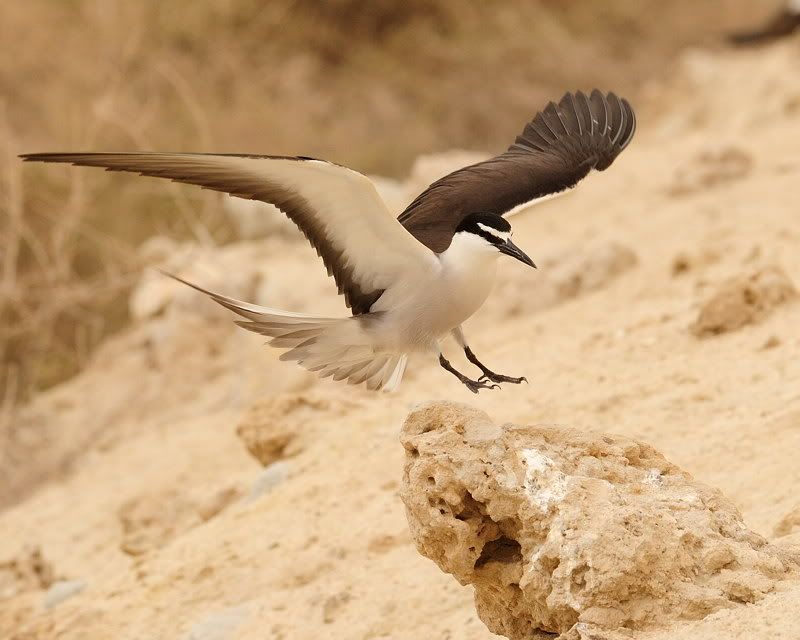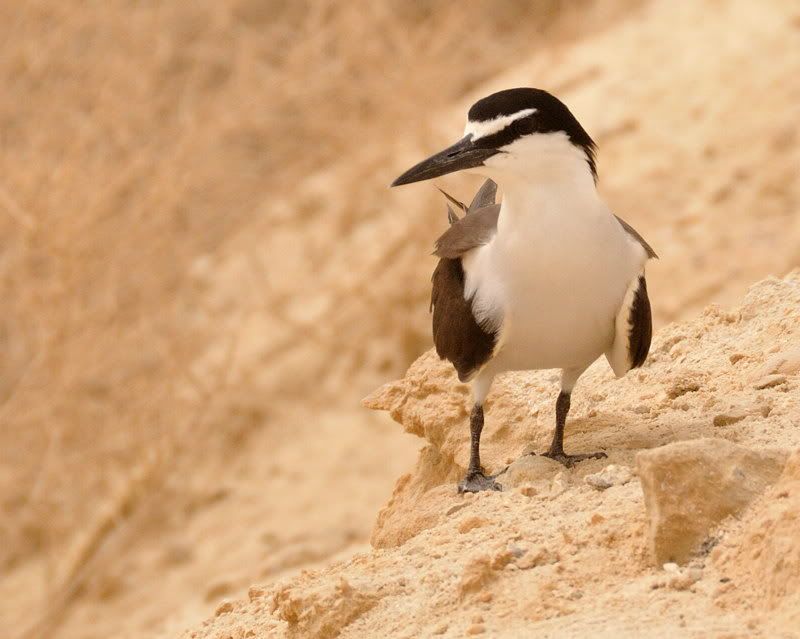 Bridled terns, estimated at 1,000 total.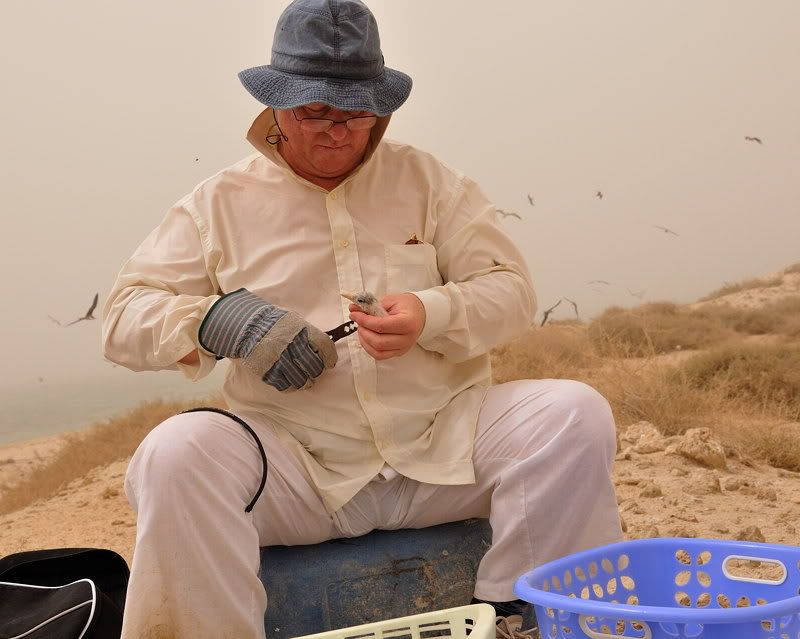 Brendan hard at ringing just one of the 450 total for the day.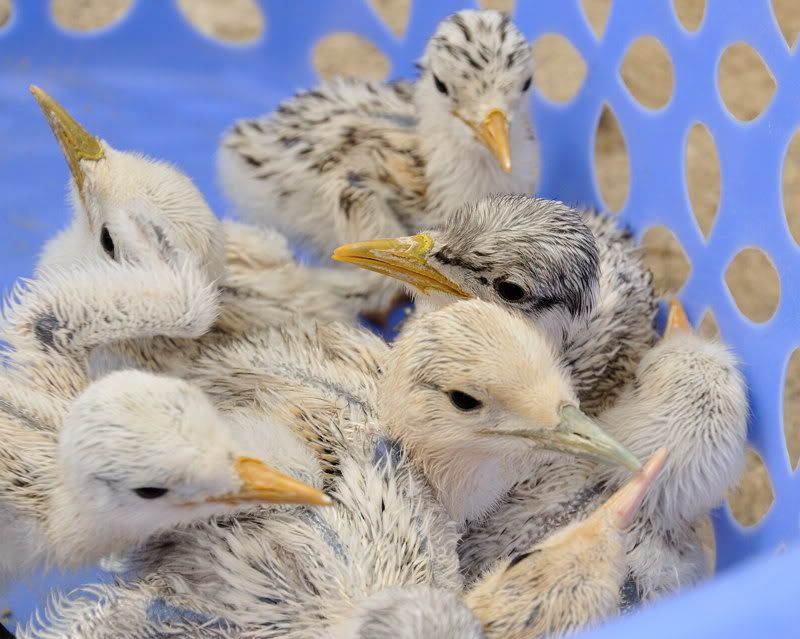 Young lesser-crested terns waiting to be ringed



Part of the lesser-crested tern colony.



These guys were good shots, my hat got peppered.



A stall movement



Fly past



"OK lads, run for it." A fresh batch of released terns.



A straggler being escorted back to the crèche.



I tried to show the size of the colony with three pictures stitched together, I would need another four shots to get them all in.



A very rare shot, Howard smiling and without his hat. "cheeky bugger" won't tell you my nick name for him (Howard edit)
07/06/09
As Howard said, it's hot! - Categories:
Bird Images (posts)
-
ajdh
@
12:59:05 pm
It's too hot to be out and on Friday I was feeling the heat. Not a lot about in this heat but for a few hardy souls.



Collared dove



Black-winged stilt



Brendan has been busy and this young Kentish plover has an ankle bracelet already.



Smile for the nice man with the camera



A late wood sandpiper